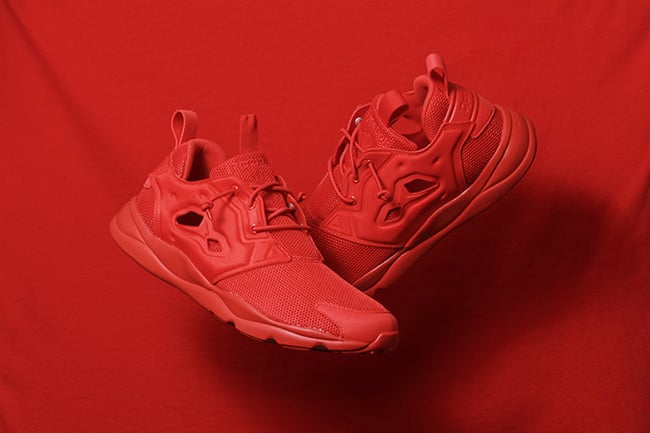 For the past few years now, all red sneakers have been the trend but recently has slowly died out. Not to say they aren't sought after, just the same hype models would receive has tailored off. Reebok plans on changing that by offering the Reebok Furylite, a newer model from the brand, and dressing them in all red.
The difference with other releases and the Furylite shown, Reebok actually dressed them in entire Red. Other brands may break things up a bit by adding hints of Black or White but not Reebok. Red is covered everywhere from the uppers, tongue, sole and liner. Other details include mesh hits, textile and synthetic materials used.
The Reebok Furylite Red would be a perfect Valentines Day gift, however they aren't available at all retailers just yet. Currently Culture Kings seems to be the store headlining this release which is based in Australia. There isn't a set release date for this Furylite, but more shops around the globe should have them by next week. See below to get a detailed look of this model.