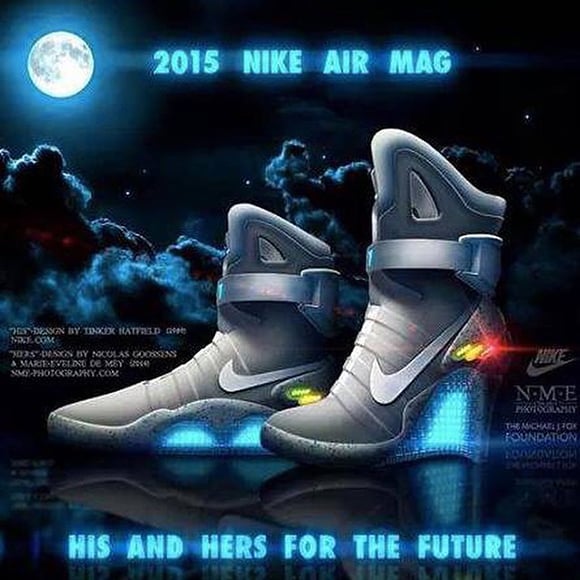 Rumors have circulated since the first release of the Nike Air Mag when they were auctioned off that a more widespread release would happen in 2015. Furthermore, the 2015 version would have automatic lacing system. While we can't confirm that part is true, the shoes will return.
But according to this image, they will not return alone. Nike is back up to it's old tricks and we might see a women's version of the Air Mag taking on the Sky Hi look. We are sure they will receive a lot of attention, but to be honest they look a bit off to us. If Nike does go through with this idea and this is not a Photoshop, we are sure they will sell out either way.
What do you think about the Men's and Women's version of the Nike Air Mag? Do you hope this image is a Photoshop or are you excited about the Sky Hi Air Mag?
Source: @retroshop_paris