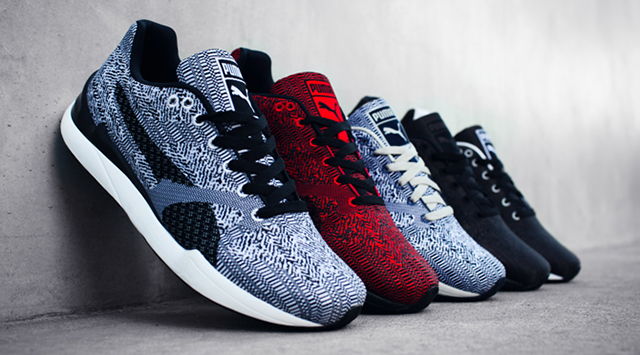 Puma is the latest and maybe the last of the brands to jump on the woven bandwagon, but hey better late then never. We now introduce to you the Puma XS-500 Woven which so far is seen in a handful of color mashups.
A thick woven upper is in place with the design resembling that of the jacquard nature. As you can see, Puma is releasing five different colorways of the XS-500 Woven, with a few similar ones. As shown, two pairs come in blue, two with a black base and using mainly red, which are sure will be the most sought after from the group.
The five color schemes of the Woven Puma XS-500 will release Friday, May 22nd, 2015.