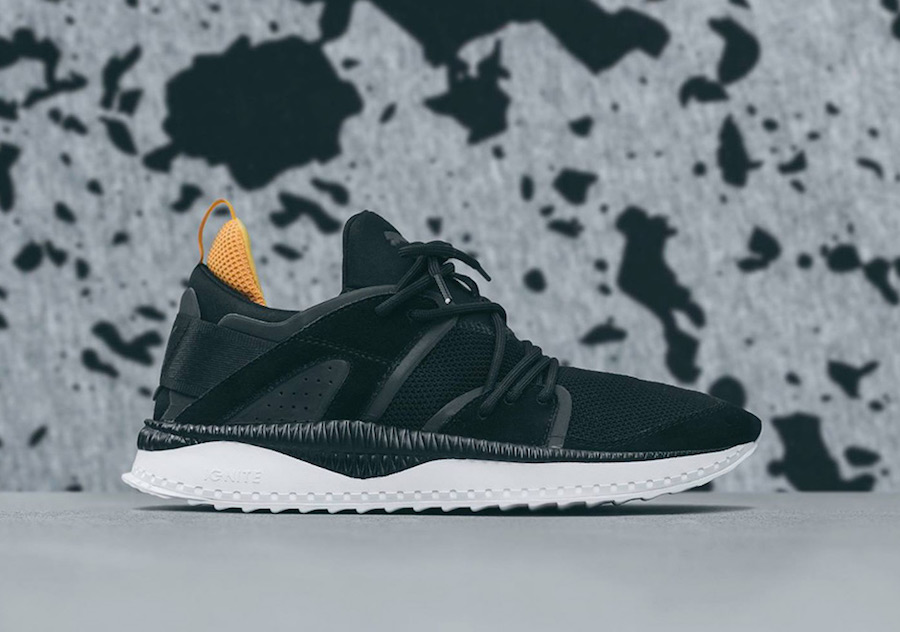 Paying tribute to the rare spectacular sight and astronomical event, the solar eclipse, Puma has released a new pack. Shown is the Puma Solar Eclipse Pack which includes the Puma Blaze Cage and the Puma Tsugi Blaze.
A solar eclipse is a type of eclipse that occurs when the Moon passes between the Sun and Earth, and when the Moon fully or partially blocks the Sun and will take place on August 21st. The eclipse will cross the U.S. from the Pacific to the Atlantic which starts in Oregon and cross into South Carolina.
To celebrate the rare sight, PUMA is launching some key footwear silhouettes with galactic details including subtle reflective details, solar-inspired prints and eclipse themed insoles.
For those that want to purchase the Puma Solar Eclipse Pack, they are now starting to release at select Puma retail stores which includes Hanon. While a wider release is unknown, we will make sure to update you once available. Below you can check out more images of the two which will give you a closer look.