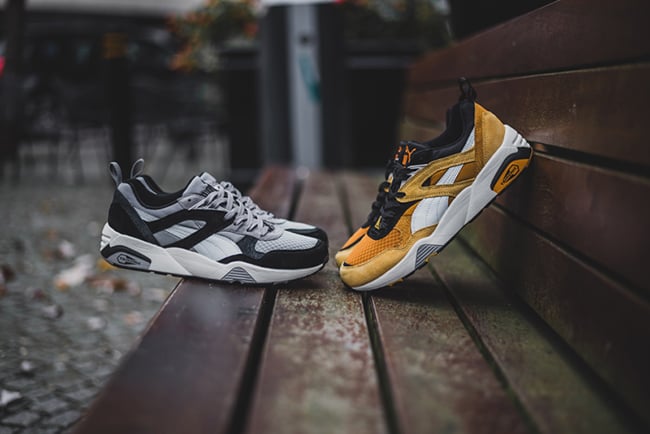 The Puma R698 'Kosma' Pack will feature two pairs of the model which will land at retailers this week. One of the latest offerings from the brand while bringing the classic from the 90s back.
Each pair was built while keeping the fall months in mind. Rumor behind the name of the pack could link back to jazz musician Joseph Kosma, but that isn't confirmed. Featuring materials like nubuck, mesh and a distressed nubuck, one pair will feature shades of orange, white and black while the second is dressed in black, white and grey.
The Puma 'Kosma' pack featuring the R698 will officially debut at select overseas stores like Hanon on November 13th, 2015 which is Friday. Retail price is £109.00, approximately $166 USD. Check out detailed photos of both pairs by scrolling below.