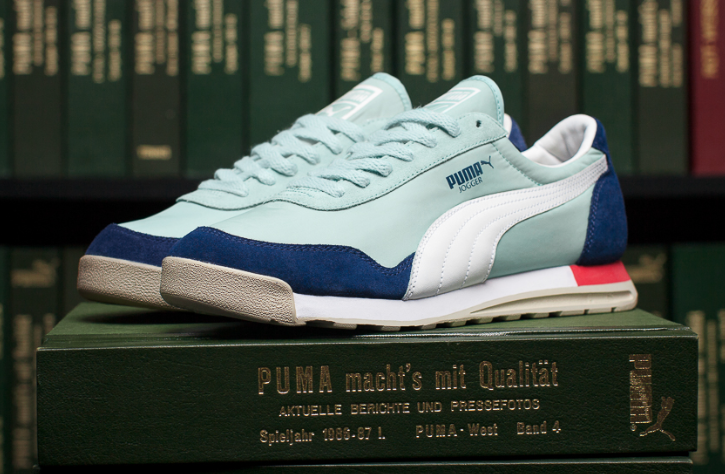 Thanks to retailers size? we have seen a handful of Puma releases which were left in the vault for years. Some of those include the Fast Rider and Rainbow OG which returned earlier in the year. Now the retailer is bringing back the Puma Jogger OG which will land this month.
The Puma Jogger retro features a mixture of nylon and suede for a lightweight duo used to stop you thinking about what was on your feet and concentrate on the race ahead. In addition we have a one-piece toebox that wraps around the foot to form the sidewalls, and the brands recognisable 'formstripe' logo sweeps across each side.
Below you can check out more images of the Puma Jogger OG which will give you a closer look at two colorways. For those that want to purchase, they are now available at size? in-store and online. Make sure to visit the comments section with your thoughts.