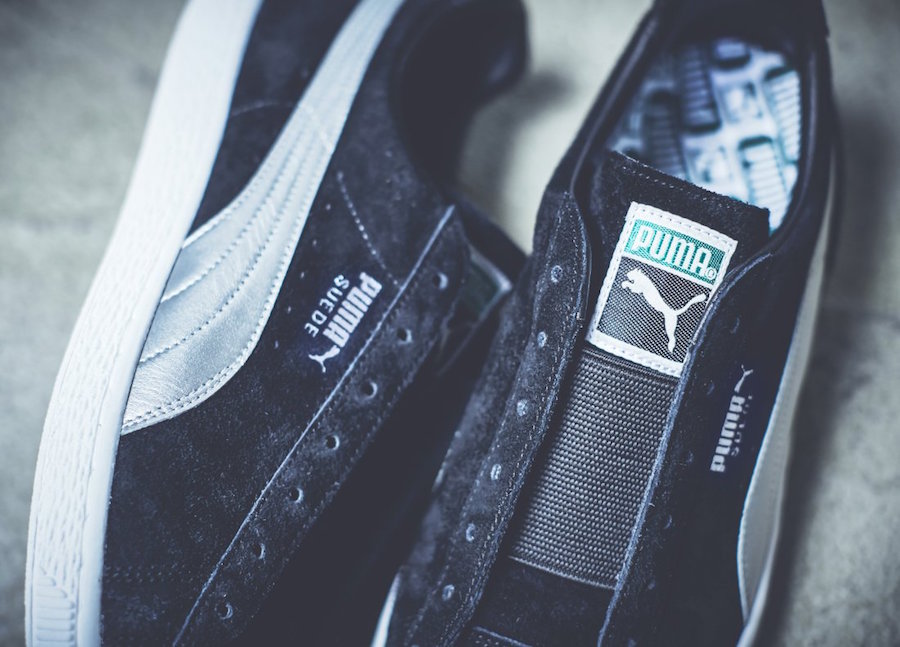 You can expect the Puma Suede to pop up in more colorways and exclusives soon as the model will be celebrating it's 50th Anniversary. Today we take a look at the latest exclusive known as the Puma Japan Suede S.
This Puma Suede is constructed without laces but utilizes an elastic band. However if you would like to lace them up, the option is still there.
Known as the 'S' which is constructed with give concepts: 'Suede', the sneaker is built in the material, 'Slip-On for the functionality, 'Skate' as a tribute to the shoe being used for skateboarding, 'Silver' as it features Silver accents and 'Shoe Race' which gives you the option to slip them on or lace them up.
Continue to scroll below to check out more images of the Puma Japan Suede S which will give you a closer look. For those that want to purchase, they are available now in Tokyo exclusively at Billy's. While a wider release is unknown, we will make sure to update you with additional information once available.