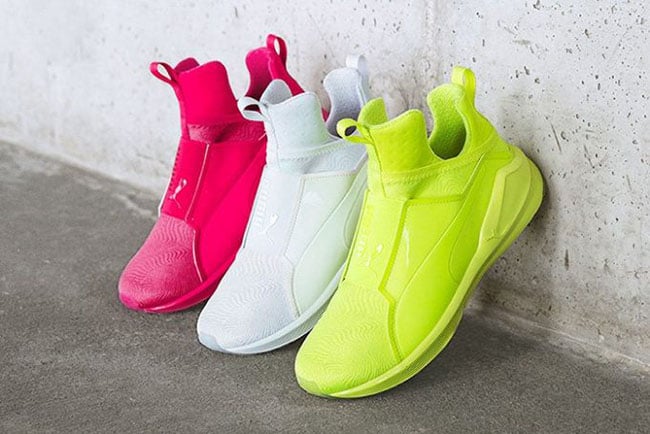 Puma is almost ready to launch their latest pack that will be a women's exclusive. Displaying vibrant shades for the Summer months is the Puma Fierce 'Bright' Pack.
The Bright Pack which stays true to it's name will feature three colors of the Puma Fierce. They come in your choice of Neon Green, Hot Pink or all White. As you can see, their respective shade completely takes over the shoes which also extends through the sole, liner and branding. The Pink and Neon pair will have a woodgrain design across the toe while the White pair features perforations.
Check out more photos of the Puma Fierce Bright Pack by scrolling below. The trio is set to release on August 18th, 2016 at select Puma retailers, Foot Locker, SIX:02 and of course Puma.com.