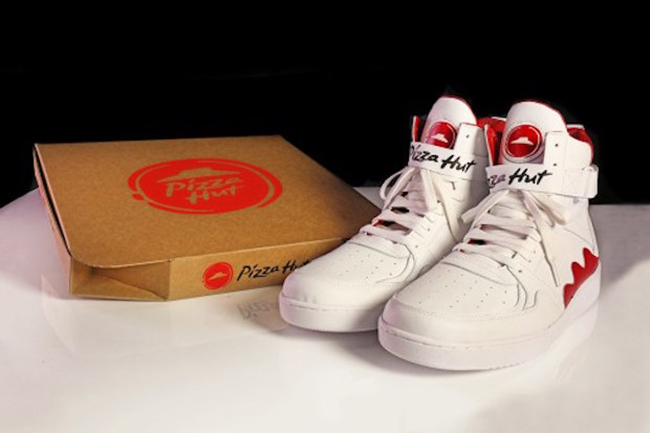 When you think of Grant Hill, Fila usually comes to mind. That isn't the case here. For March Madness Hill has teamed up with Pizza Hut for an exclusive 'Pie Tops' sneakers celebrating March Madness.
Using shades inspired by Pizza Hut of White and Red, the craziest part of the shoes is that they feature Bluetooth enabled on the tongue which allows you to order pizza to your location.
Promoting the sneakers along with a special from Pizza Hut, Grant Hill stars in a new commercial where he is seen wearing the shoes. He winds up ordering a large 2-toping pizza for $7.99.
Only 64 pairs of the Pizza Hut Pie Tops were made according to Darren Rovell which was created for the NCAA Tournament.
BREAKING: Pizza Hut has made 64 pairs of "Pie Tops" for NCAA Tournament. Pushing tongue orders pizza to sneaker location pic.twitter.com/EZHB87xXvB

— Darren Rovell (@darrenrovell) March 1, 2017
At the time of writing, it isn't known is Pizza Hut will release the shoes, give them away or do a contest. Expect more information to come soon. For now, check out the video below with Grant Hill and visit the comments with your thoughts.