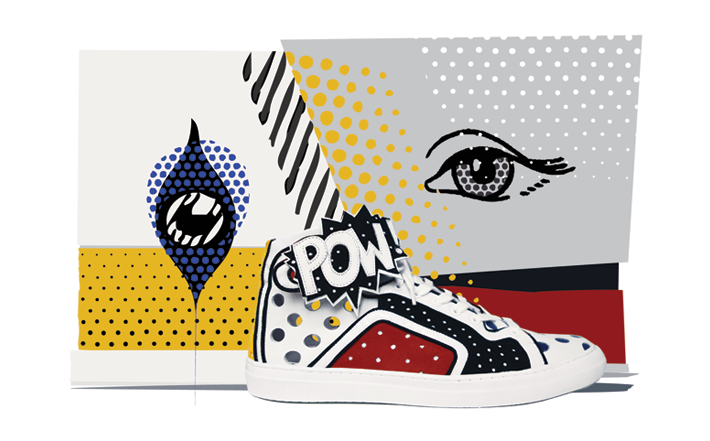 POW! Fashion designer and curator, Pierre Hardy, is definitely on one with his latest creation. Releasing are the Pierre Hardy 'POWORAMA' Limited Edition Sneakers which pay tribute to legendary pop artist Roy Lichtenstein and the 1960's Pop Art movement.
The sneaker will feature a fun, comic-like aesthetic, and include a very detailed white leather upper with the use of primary colors and large perforations on the side panels and toe box. The "POW" on the ankle strap only adds more life and feeling to the silhouette. Nice!
Limited to 500 pairs worldwide, these exclusive kicks will be available December 2011 at select Pierre Hardy retailers and boutiques.