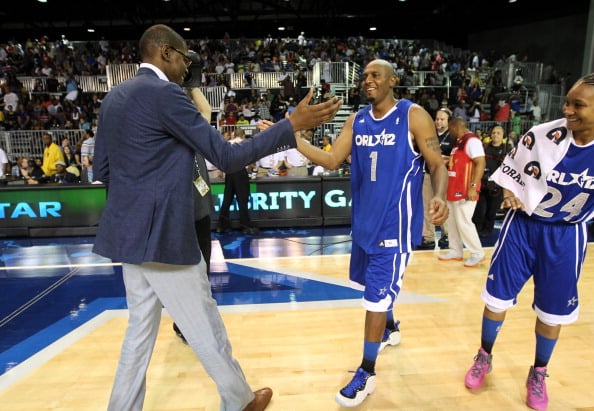 In an interview prior to NBA All-Star Weekend and his appearance in the Celebrity All-Star Game, Penny Hardaway shared some info about a few upcoming Foamposite releases.
Speaking on "The Breakfast Club" on Power 105.1, Penny shared his hope of seeing his all-white "Memphis Madness" PE and an all-black version of the Foamposite One drop later this year. Penny also said that he remains very involved with Nike Basketball, illustrated by his call to Marc Dolce to initiate the production of the "Shooting Stars" PE.
Be sure to head on over to Rap Radar to hear the interview in its entirety and stay tuned for more info about the possible drops.
– Image via Getty.