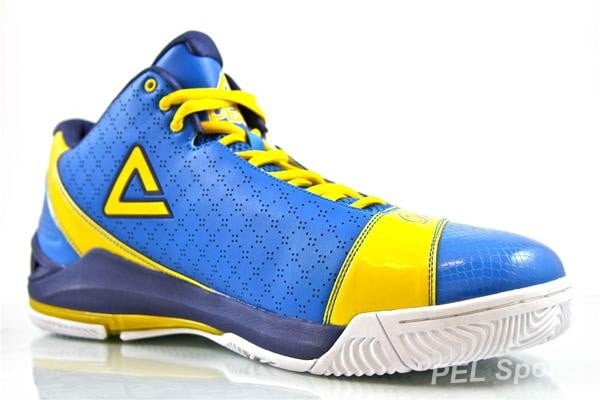 Golden State Warriors own Dorell Wright signed with Chinese based Brand PEAK last season and was outfitted with his own PE.

Trying to obtain a pair of PEAK shoes in the U.S. has been no easy feat as they have only been sold overseas. For those of you interested, there is now an eBay seller who is bringing you the chance to own some of the PEAK sportswear items you've been seeing on the feet of NBA players.

If interested you can head over to the auction hosted by pyailr
who is offering the PE's for $99.99 shipped.