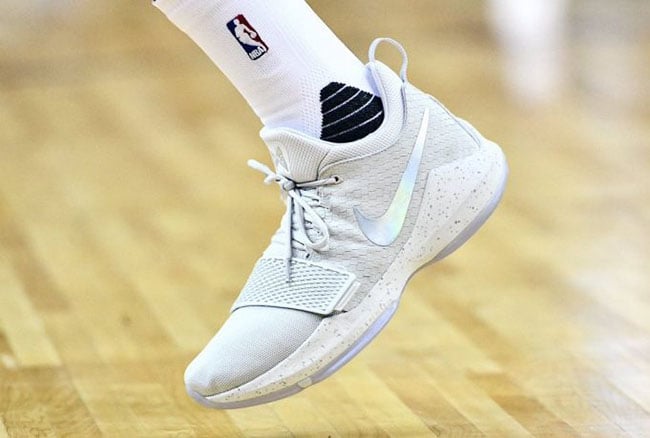 Nike Basketball unveiled the Nike PG 1 not long ago. Not even a week later, Paul George was spotted wearing his new signature shoes on-court while the Indiana Pacers took on the Denver Nuggets in London.
George was spotted in the '2K' Nike PG 1 that is expected to launch soon, although a specific release date has yet to be announced. Paul George's signature shoe marks the 21st athlete to have his own model with Nike over a span of 44 years. Prior to, Irving was the last athlete to have his own shoe.
Below you can check out more images of Paul George in the Nike PG 1 on-court. Let us know what your thoughts are on his new signature shoes in the comments. As well, make sure to check back with us for release information, details and more photos.