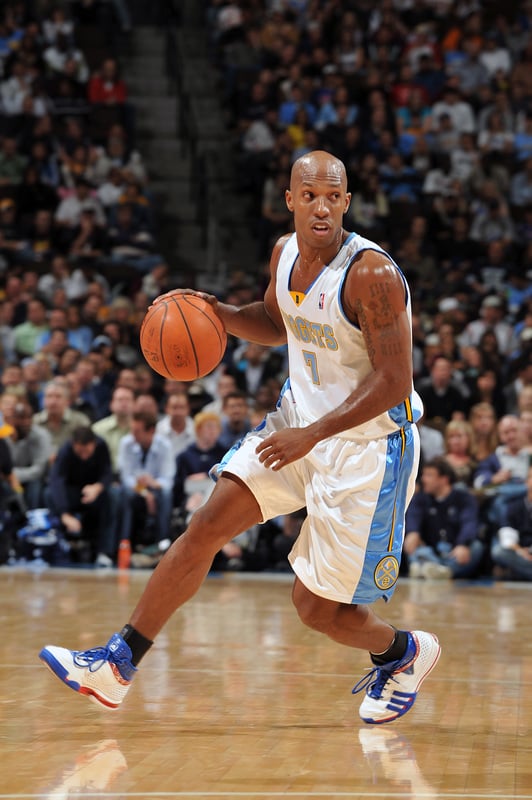 Billups in his Pistons-toned adidas TS Creator Mid. 
In a trade that seemingly came out of left field, veteran guard Allen Iverson of the Denver Nuggets was shipped to the Detroit Pistons for clutch shooting guard Chauncey Billups, reliable forward Antonio McDyess, and rookie Cheikh Samb. I wondered whether adidas and Reebok would be ready to suit up their two signature studs in footwear to match their new uniforms–each company had only days to manufacture new product for their players. Saturday night provided us with an answer, (Pun not intended!) with Billups rocking out in a Pistons-themed blue/red/white iteration of his adidas TS Creator Mid and Iverson switching between the '07 and Answer XII (7). Both athletes have been rewarded significantly by their sponsor companies, each recieving their own product for the 2008 season. (CB recieves only his own colorway, mind you. Basketball is a Brotherhood!) But the question remains–who will buy these, these, or these? Images via Yahoo Sports.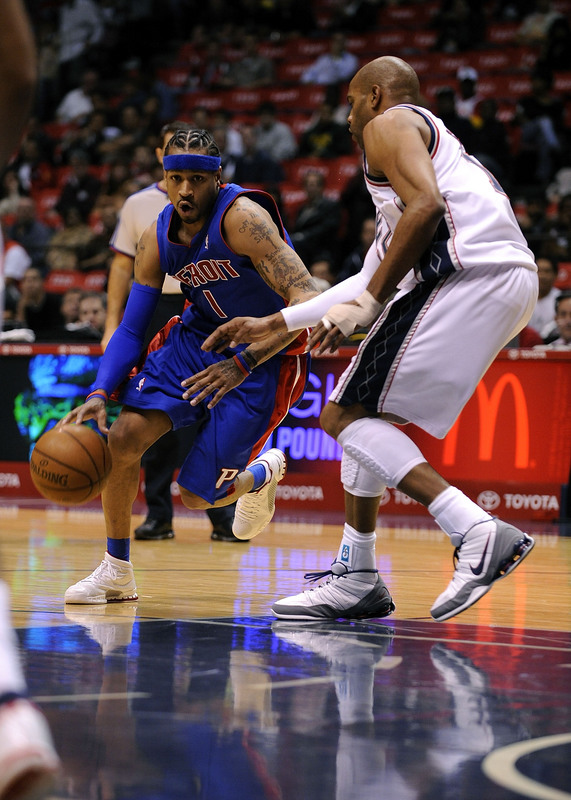 Iverson destroyed the competition in the first half in the '07 Reebok ATR Vertical III.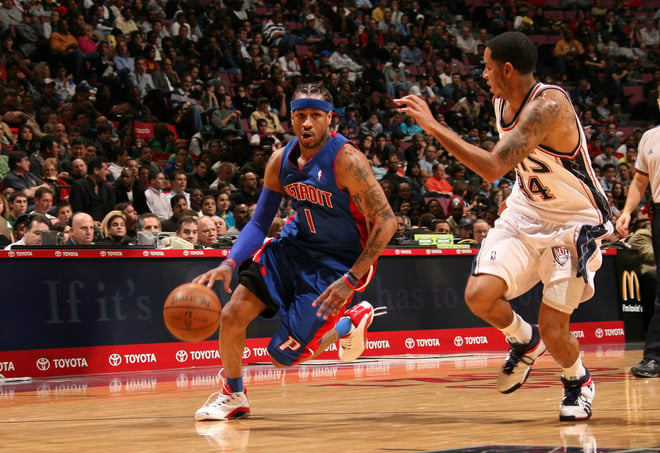 A.I. closed out the game in signature ride from yesteryear, the Answer XII (7).