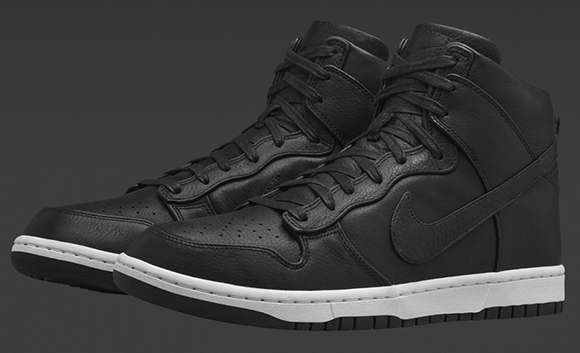 Nike feels it's time for a change with the traditional Dunk as the NikeLab department has put together a new look for the model. Without further adieu, we present to you the NikeLab Dunk Lux High.
The Dunk was first introduced in the 80s and for the time was stylish and was meant for basketball. To this day, many love the Dunk but NikeLab felt it was time for a minimal upgrade while still being able to identify the shoes. You may noticed that the NikeLab Dunk Lux High has slimmed down compared to it's counterpart and the addition of a Lunarlon sole adding comfort. Lux isn't in the name for show as they have added full grain leather and quilt-stitch liners.
Two colors of the Nike Lab Dunk Lux High will debut, white and stark black. 21 Mercer and NikeLab DSM will launch both pairs on February 9th followed by other Nike Sportswear stores and NikeLab locations on February 12th.