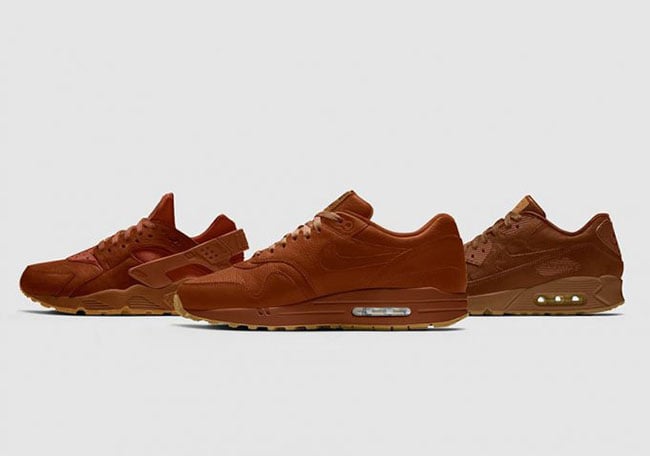 NikeID has been busy today with different options. We recently reported that they launched the Pendleton theme and now they have followed up with a second. This time they have dropped a option with Will Leather Goods.
For those that would like to use this option, you can do so on the Nike Air Max 1, Nike Air Max 90, Nike Air Force 1 Low, and the Nike Air Huarache. Each of course will be taken over with the use of premium leather. In addition to the high end construction, you will have four different color options available. As well, you can also added embossed logos which personalizes your shoes even more.
Below you can check out additional photos of the three NikeID Will Good Leather models. For those that want to create their own, click here.