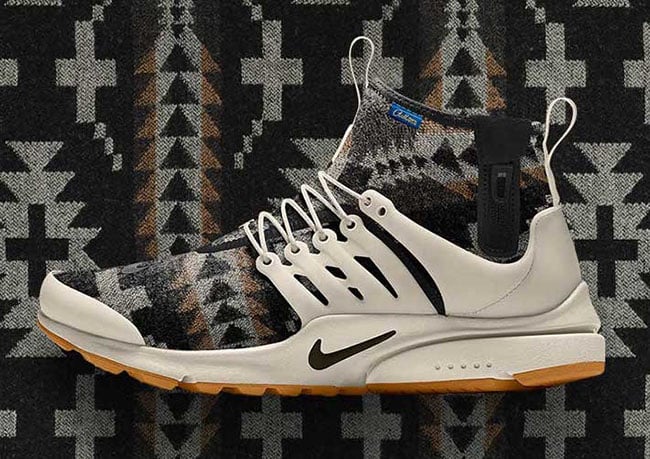 NikeID has a brand new Pendleton pack which will use the fabrics on three different models. Those are the Nike Air Huarache, Nike Air Presto and the Nike Roshe One.
Inspired by the pinnacles of Spider Rock in Arizona's Canyon de Chelly National Park, the pattern on the Nike Presto Premium Pendleton iD references the home of Spider Woman, the Navajo deity of weaving.
Inspired by decorative sugar skulls and marigolds, the pattern on the Nike Air Huarache Premium Pendleton iD references the holiday Dia De los Muertos and rituals celebrating the goddess, Mictecacihuatl.
Inspired by gems found in the Arkansas Diamond Mine, the pattern on the Nike Roshe One Premium Pendleton iD references Diamonds State Park, the only place in the world where visitors can mine diamonds and other gems that emerge from a single volcanic pipe.
Below you can check out the full lineup of the new Pendleton iD by Nike. They will release on November 3rd, 2016.
Update: The NikeID Pendleton option is available now. Click here to customize.