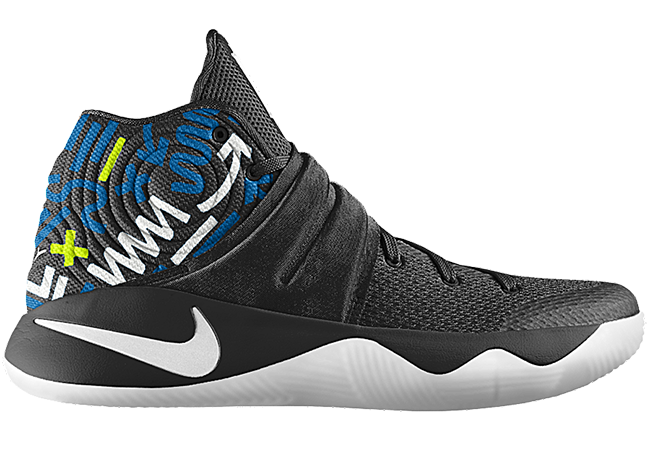 Nike just unveiled the Nike Kyrie 2 and with a couple of release dates stated, they also announced that starting today you can create your own pair from NikeID.
Nike has allowed for us to choose a few different options for the NikeID Kyrie 2. For starters you can add what the brand is calling the 'Quickness' graphic around the collar and heel. You can add a glow in the dark outsole or opt for the graphic shown on a few of the examples below. As you probably expected, a wide range of colors can be used throughout making sure that you create a true one of one.
Like mentioned, you can check out a few examples of the NikeID Kyrie 2 below or you can start the process now by visiting Nike.com. Retail price will be $165.