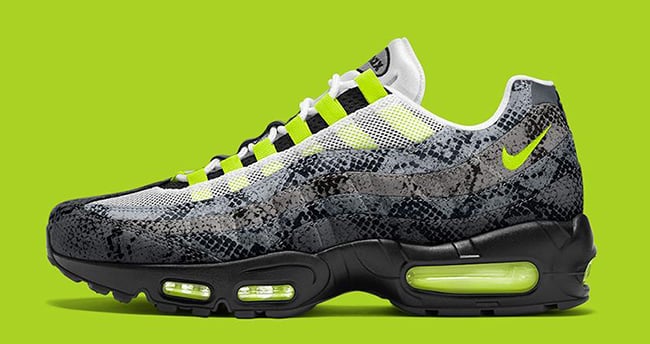 Nike is going hard with the Nike Air Max 95 and they should. It's the shoes 20th anniversary so it's a good reason to see a surge in releases. For those that are not liking the general released AM95s, NikeiD has a new option available; the ability to add snakeskin.
Various color options are available for the NikeiD Air Max 95 'Snakeskin'. For example you can choose the OG Neon model but add in the reptile print. Or if you want something entirely new as the brand has a wide selection of colors to choose from.
For those that want to give it a go for the 'Snakeskin' NikeiD Air Max 95, they are now available for you to customize. Retail price is set at $200.