Model: Nike Running – Nike Woven
Purpose: Lifestyle
Original Release: 2000
Updates: Nike Running News

The Nike Woven was a hand-made lifestyle sneaker that was released in 2000. Its upper was made with woven nylon and rubber, for strength and stretch for a perfect fit. It was dropped in Japan first, and eventually moved to New York and London. The Nike Woven sold out immediately.
Nike Woven History
[ratings]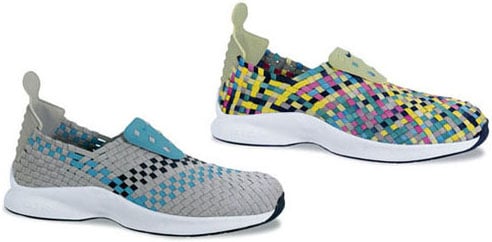 Zoom Air technology was used in the heel. It featured a unique fit, but unfortunately it was not very supportive of the foot. The Nike Woven was only produced in small numbers, and is very sought after by collectors. The Nike Woven was designed by Mike Aveni.