Model: Nike – Nike Wimbledon
Purpose: Tennis
Original Release: 1980s
Updates: Nike News

The Nike Wimbledon was Nike's most popular and successful tennis shoe. It was worn by tennis superstar John McEnroe, which only helped with sales. It was a very simple sneaker, low-cut with a large Nike Swoosh on the side.
Nike Wimbledon History
[ratings]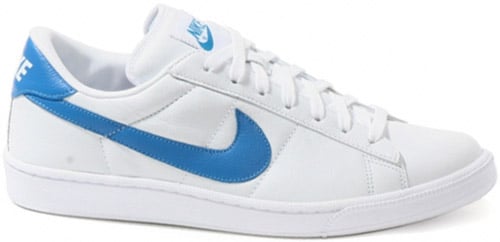 In 1985, the Nike Wimbledon was changed a bit: the Swoosh on he side was made smaller, and the outsole was made thinner. Production of the Nike Wimbledon was stopped in 1996, but was reissued in 2002.