Model: Nike Running – Nike LDV
Purpose: Running
Original Release: 1978
Updates: Nike Running News

The Nike LDV is a long distance running sneaker, and it was first released in 1978. It was a lightweight low-top sneaker with a simple and intuitive design. The Nike Swoosh rests on top of the solid colored upper.
Nike LDV History
[ratings]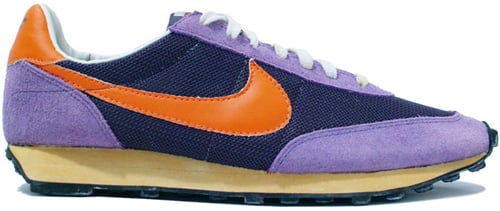 The mesh upper on the Nike LDV makes it one of the first running shoes to have a breathable upper. The waffle outsole was ideal for off-road running. In 1999, the Nike LDV was reissued with a few tweaks. The mesh upper was no longer used, and was replaced by leather. Also, Guam-inspired versions were released in Japan.