Model: Nike Running – Nike Cortez
Purpose: Running
Original Release: 1968
Updates: Nike Running News

Originally released by Nike and Onitsuka Tiger, the Tiger Corsair was released in 1968, later on in 1972, it was re-released as the Nike Cortez after the partnership between Nike and Onitsuka Tiger faded away. The Nike Cortez was a true running shoe and featured innovative technology like toe to heel cushioning, which was ideal for training. A few models feature leather or nylon for the upper and have been released in a variety of colors of the years.
Nike Cortez History
[ratings]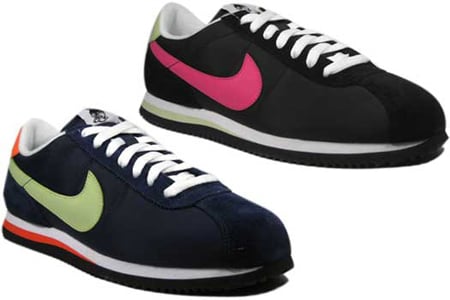 The Nike Cortez is seen as mile-stone shoe for it's design and creativeness. It is a shoe that can be worn by anybody, however it is remember for being worn by the character George Costanza, on the television series "Seinfeld". The Nike Cortez is still in production, but with the mass amount of Air Force 1 and Dunk releases, it often goes forgotten and looked over at the shops.