Model: Nike Running – Nike Air Rift
Purpose: Running
Original Release: 1995
Updates: Nike Running News

The Nike Air Rift is a sneaker with quite a bit of history behind it. It was released in 1995 and was inspired by Kenyan barefoot runners, hence the black/atom red/forest colorway, synonymous of the Kenyan running team. The upper was made with synthetic stretch-fit mesh and an Air Unit is featured in the heel.
Nike Air Rift History
[ratings]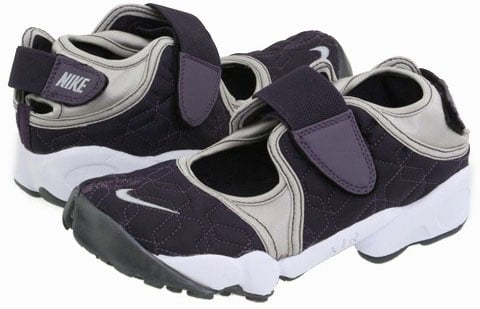 A Brazilian football edition of the Nike Air Rift was released in 2000, by Nike Japan. In 2001, a Puerto Rico edition was made. A mid-cut version of the Nike Air Rift was released in 2002. There was even a Nike Air Rift designed by Halle Berry for the Nike Artist series in 2003.