Model: Nike Running – Nike Air Mowabb
Purpose: Running – Hiking
Original Release: 1991
Updates: Nike Running News

The Nike Air Mowabb was released in 1991 and is said to be Nike's best hybrid running/hiking shoe. It was a cross between two other Nike models, the Wildwood and Air Huarache. The first editions of the Nike Air Mowabb were produced with the ACG (All Conditions Gear) logo. A speckled midsole gave a "granite" look, and was very appealing.
Nike Air Mowabb History
[ratings]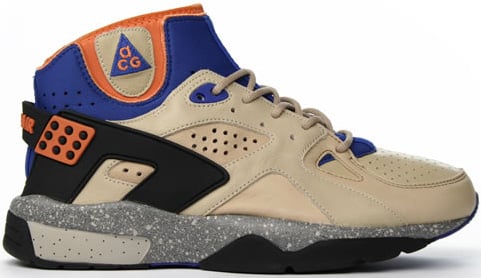 In 1992, the Nike Air Mowabb was reissued, this time bearing the Air Huarache logo. In the same year, Limited Edition models of the Nike Air Mowabb, appearing in monotone color ways. In 2003, a newer, updated version was released. The most favored of the Nike Air Mowabb would be the 1991 color ways.