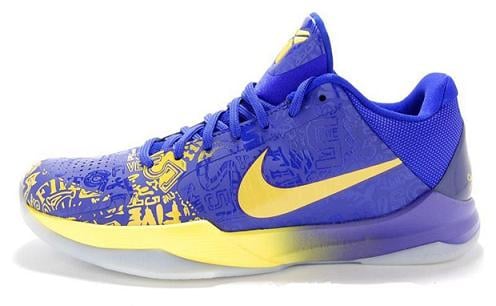 Nike is set to celebrate the Black Mamba's 5th ring with the ZKV '5 Rings'. And who knows, maybe a ZKVI '6 Rings' could be on the horizon…

Taking a similar design cue from the ZKIV, these utilize the use of the graffiti style pattern and gradient color splashing on the upper. The color blocking on this pair looks great, although reversing the gradient would have looked a little better, never the less these are one fantastic way to solidify Kobe as one of the greatest to ever lace up a pair of kicks on the court.

Release info is currently non-existent, but stay tuned for future updates.
Via NT