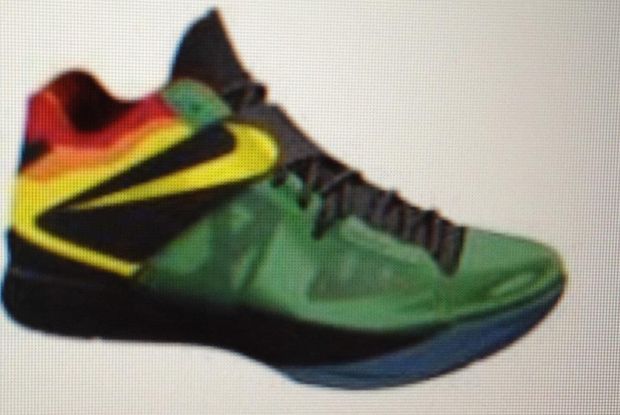 Nike Basketball is off to a great start this year as it pushes the Kevin Durant line up for 2011-2012. We've already seen images of the Nike Zeem KD IV "Nerf", which sparked interest amongst KD fans, ball players, and sneaker heads alike.
Today, we catch a small glimpse of the next special make up of the KD IV, the "Weatherman" edition. As shown, it appears to be a multi-tone piece featuring red, orange, yellow, and a predominant green.
Stay tuned as we unveil more info on this next Nike Zoom KD IV.
-J2!