Nike Womens Air Force 1 High Quickstrike – Solid Red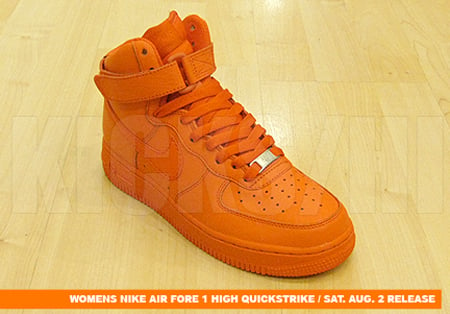 Pictured above is a Nike Air Force 1 High Quickstrike being released in the form of a solid red upper. Highlights include the solid red upper alongside a soft nylon tongue, a plus for an high top model. The Air Force 1 High has become a scarce release with Nike, occasionally release limited styles like this womens high top. KICKS/HI has reported that they will have womens sizes 7-12 and will be stores on Saturday, August 2nd and phone orders will be taken on Monday, August 5th.
Brian Betschart
Founder and Editor of SF, Brian is considered an expert when it comes to sneakers. Collecting since he was in elementary school, his collection has grown to over 500 pairs and counting. Brian has published articles since 2004, and in 2006, he decided to create Sneaker Files.