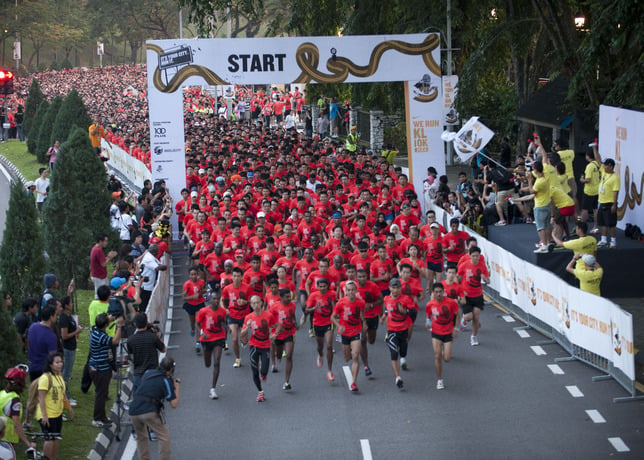 Nike's We Run race series inspires runners around the world to join a global community of athletes.
The series embraces the reengineered Nike+ Running experience, which motivates runners with intuitive and inspirational new features, and has broadened access to the Nike+ community, now at approximately 7 million members.
Athletes in emerging market territories have embraced the movement and responded with great enthusiasm. In 2010, the We Run series hosted 16 races with 140,000 runners. This year, 17 races will be held across emerging market territories, touching 240,000 runners.
The 2012 We Run series kicks off Sept. 1 in Prague, Czech Republic and concludes Dec. 15 with races in Rio de Janeiro, Brasil, and Santiago, Chile.
Wherever it touches down, We Run will prove to be much more than a one-day race. Nike has created a fully integrated, months-long training and competition experience that engages the runner from the moment they register through to race day and beyond.
Check out this gallery for a glimpse of We Run 2011, across the Emerging Markets as well as Central and Eastern Europe territories.