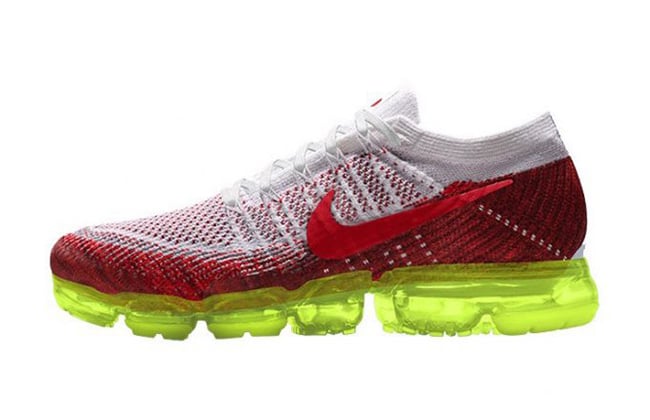 Both the Nike VaporMax iD and Air Max 1 Flyknit iD will be available to customize on NikeID which will take place and celebrate Air Max Day.
Not only will you be able to customize the Nike Air VaporMax but the Air Max Flyknit 1. The two will be available at Nike's Sneakeasy locations in North America. Some of the options you can choose from includes the 'Multicolor' theme along with the OG Sport Red. For the Air Max 1 Flyknit, they will use Volt across the soles while you can add special Airmoji designs.
The Nike Sneakeasy locations will open it's doors via limited tickets and sign ups first in New York on March 20th, Los Angeles on March 22nd and Chicago and Toronto on March 25th. The NikeID Air VaporMax will retail for $250 while the Air Max 1 Flyknit will cost you $220.
Nike Air VaporMax iD Air Max Day
March 26, 2017
$250

Nike Air Max 1 iD Air Max Day
March 26, 2017
$220