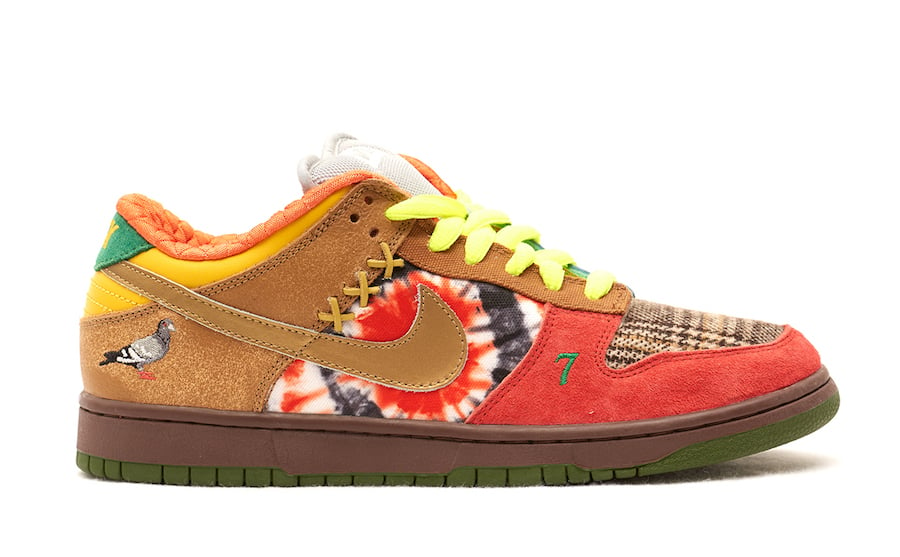 This weekend the Nike SB Dunk Low 'Black Pigeon' will release globally. Before that takes place Nike goes inside the vault to showcase past Nike x Staple releases.
Nike and Staple Design are no stranger to collaboration. Most have recognized the duo for the heralded Staple x Nike SB Dunk Low "Pigeon," they introduced in 2005, but Staple has worked with Nike on a variety of products centered around footwear and beyond.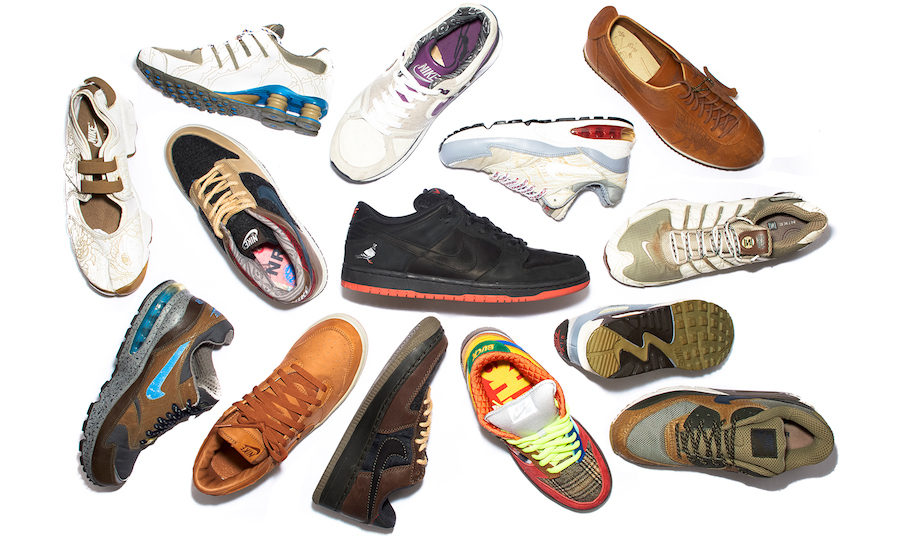 LATEST VIDEOS
As told in his own words below, Jeff Staple takes us on a journey through these unique products while celebrating the return of the original pigeon-inspired theme by Nike SB.
The Navigation Pack – 2004

Before drones were delivering shoes to your door, and purchasing could be done by tapping your mobile device, people obtained shoes the old-fashioned way: Get on a train, plane or automobile. Real sneaker collectors were basically archeologists scouring the globe for grails. For these modern day navigators, Staple & Nike developed The Navigation Pack. A 3-pack collection featuring the Air Burst, Shox NZ and the Air Max 90, available for both male and female explorers. It was one of the first widely available models featuring Nike's innovative "lasering" technology. Each style featured distinct graphics that tied back to key cities in sneaker culture: New York, London and Tokyo.
Air Rift & Cortez Laser – 2005


Staple was tasked with working on a pair of shoes that would target the more fashion forward customer that shopped at premier boutiques. This time, Staple would tap into their Asian heritage. Lasering was very similar in craft to tattooing and the team at Staple created a pair of shoes that harked back to ancient Japanese body ink techniques. The result is a final product filled with subtle hidden design details, right down to a completely fully-lasered leather sockliner.
Nike Recess Federation – 2005


Staple saw two shortcomings in New York City that Nike could probably help solve. One: It was incredibly difficult to get a quality indoor basketball run in New York. And two: Sure, people ROCK Nike basketball shoes all the time, but rarely do they get to actually BALL in them! Enter, the Nike NRF. A league of movers, shakers and influencers that met up weekly to play the greatest game on earth; and then live to tell about it at work the next day. Nike provided the platform. Jeff Staple served as commissioner. The tightly-capped 100 players provided the rich experiences and connections. These extremely limited pair of Dunks served as the NRF trophy for annual champs.
The Nordic Pack – 2006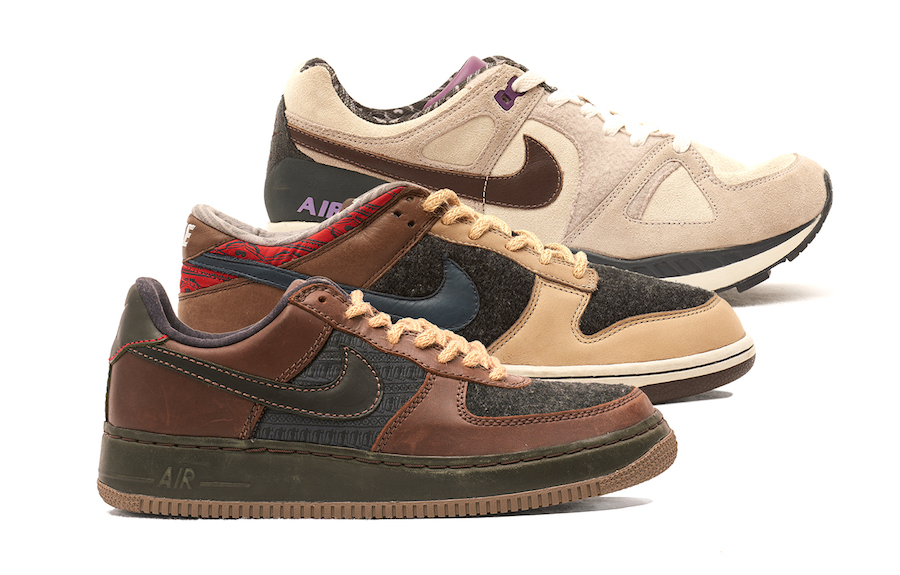 Nike collaborated with Staple to create a pack of shoes that celebrated the 2006 winter in Turino, Italy. This highly coveted pack consisted of the Air Stab, Air Force 1, The Dunk, and the Court Force. European winter sport themes touched every inch of the shoe from wool fabrics, to twine lacing to passport stamps decorating the sockliners. Definitely one for the true winter sports fan.
Nike SB What The Dunk – 2007


The Nike Dunk SB Low – "What the Dunk" was one of the more anticipated Dunks. Originally conceived by Nike SB to celebrate the premier of film, "Nothing But The Truth". For this shoe, Nike SB combined all the greatest Dunk SB's and put em together into one sneaker. If you take a closer look, you'll find pieces from the Luckies/Unluckies, the denims, the Bucks, the Supreme Hi's / Lows, and more.
Nike SB Dunk Low Pro Black Pigeon – 2017


"I know people have waited a long time for us to bring this iconic bird back to Nike. Is it a coincidence? Or is it by design that we would release this in both the 15th Anniversary of the SB Dunk AND the 20th Anniversary of Staple? (I'm not even sure myself!) But we did know one thing. While everyone else was taking the "high" road, we wanted to come with something unexpected. In order to open a new chapter for Staple, The Pigeon and The Swoosh; I wanted to remove all color, and just let the Pigeon be the story. It's fitting that 2017 is a special anniversary for both brands. Together, we start anew with a blank slate that allows for limitless possibilities in the future. Introducing, The Nike SB Dunk "Black Pigeon"."