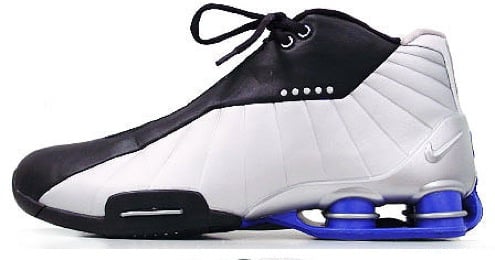 After the turn of the century, the year 2000 also saw the historical inception of what quickly became the iconic Nike Shox BB4. Perhaps helped most by being the high-flying NBA star Vince Carter's signature shoe, this sneaker's popularity grew quickly alongside the memorable string of Nike "boing" commercials. Fans of the shoe will be ecstatic to hear that the original Nike Shox BB4 in its Black/Metallic Silver-Lapis colorway will receive retro treatment nine years later.

Released alongside the Nike Shox R4 running shoe, the Nike Shox BB4 marked a revolutionary moment in sneaker technology advancement with the introduction of Shox cushioning and a more lightweight design to a basketball shoe. I, myself, remember searching up and down the streets of Queens, N.Y. in search of a pair of these but to no avail. Ultimately, I ended up settling for the third Nike Shox BB4 colorway that reminds me of this colorway but without the blue accent on the shox heel. This time around, it's going to be hard to live with myself if I let these pass me by again. Check-in with your local House of Hoops, as these should be coming in anytime now if they haven't already.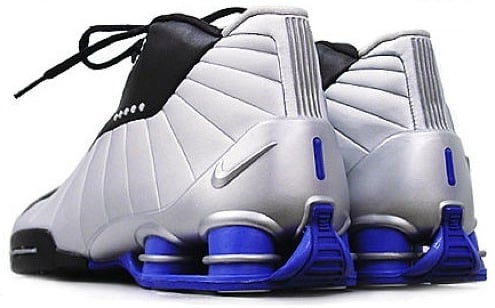 Via FootlockerUnlocked.