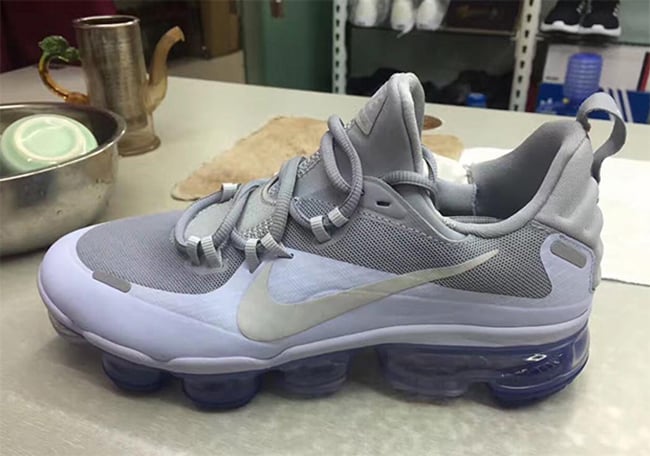 The Nike Air VaporMax made a big impact on Air Max Day which looks to be sold-out everywhere. While we can expect a good amount of color options available, it looks like Nike also has something new in the works while borrowing the VaporMax sole.
One of the first models have leaked, however there isn't a known name at the time of writing. Looking closer, you can see that they feature Hyperfuse across the uppers while featuring the VaporMax full-length Air sole. Dressed in Grey and Light Blue, we are sure that additional color options will be releasing.
Let us know what your thoughts are on this new Nike model using the VaporMax sole. Once we have more information and images for you, we will make sure to update.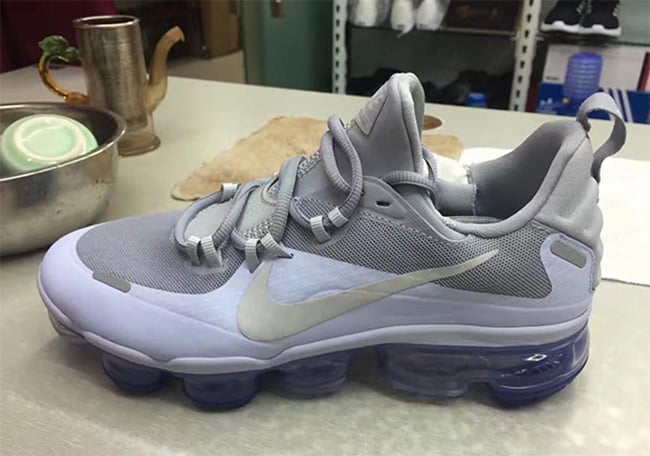 Source: sneakersspy