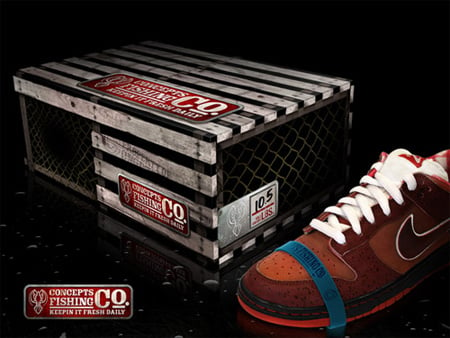 Concepts and Nike have scheduled for their Nike Lobster SB Dunk Low to be sold on Saturday, May 31st. Inspired by the seafood industry of New England, the Lobster Dunk will be sold in an limited edition set and only at Concepts.
Included in the first 200 pairs is limited packaging including a lobster claw rubber band, t-shirt, and condiment box consisting of a lobster shell cracker, fork, bib, wet nap, poster and extra set of laces.
To sweeten the deal, Concepts has teamed up with Legal Seafoods as they turn to them to provide appetizers for the special event. Release is limited to 200 pairs and will retail at $150, so don't miss out on the opportunity.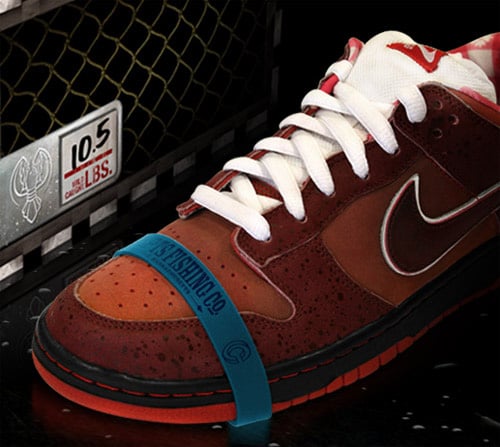 Nike SB Dunk Low – Concepts Lobster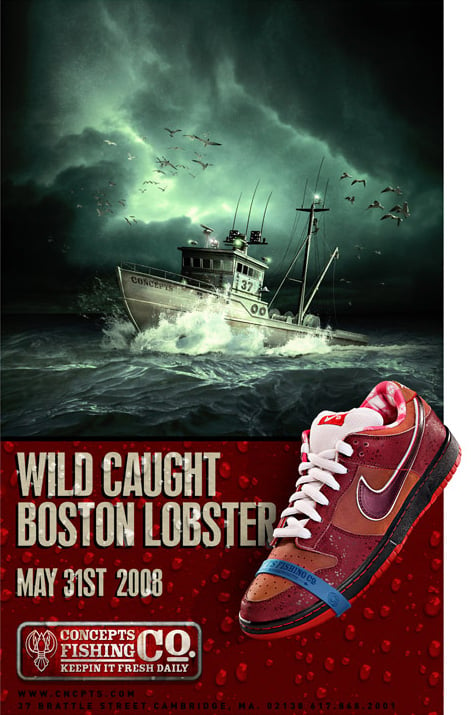 Nike SB Dunk Low – Concepts Lobster