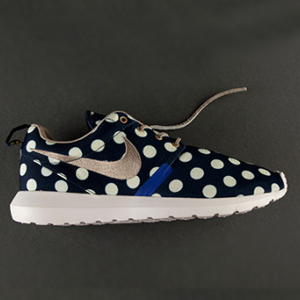 As with every great international sporting game, athletes and fans alike go to great lengths to represent their country and/or city. For the 2014 World Cup, the USAis no exception.
Following up other "City Pack" counterparts like the New York City themed Nike Air Max 90 ICE, the Nike Roshe Run will also get preferential treatment. What too features a polka dot graphic upper, this NM model will display USA-inspired navy blue accents, foiled branding, and more that suggests a stateside release.
With more information and images on the way, share your first thoughts on this May 2014 quickstrike below.
via atmos