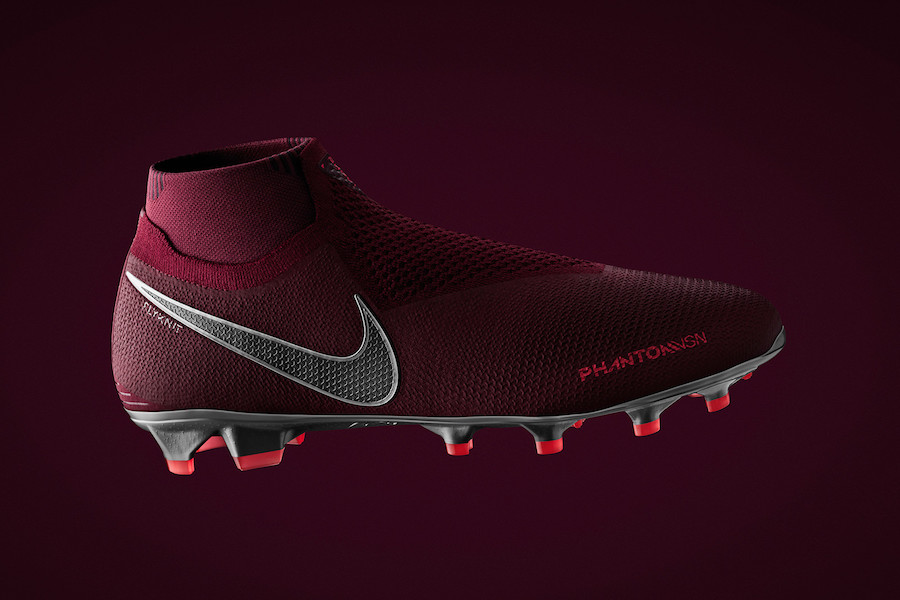 With the 2018 World Cup over, Nike Football has unveiled their latest technology that will be applied to the PhantomVSN Boot Pack. The design started from the inside and worked it's way out while using an internal Quadfit construction that conforms to fit most any foot.
The other highlights on the PhantomVSN is the Ghost lace system – that provides striking surface on the top of the foot. In addition there is a new traction pattern which aids in quick changes of direction as well as a new All Conditions Control (ACC) coating. Following we have the 'medial triangle' which roughly covers the surface between prominent bones that is critical to ball control.
The first colorway which comes in Triple Black is set to release on July 18th. Following the Grey and Red pair will debut on July 30th. Last but not least is the Maroon edition that launches on August 6th. Below you can check out more images which will give you a closer look.