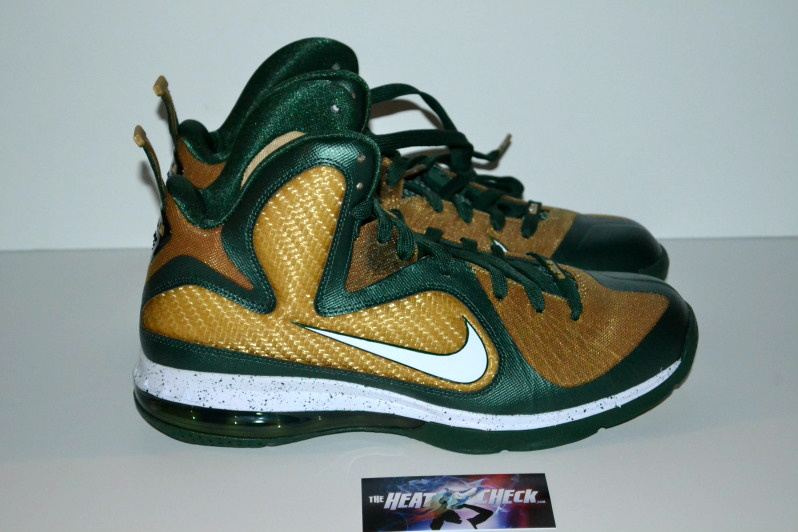 In addition to the Fairfax "Away" PE of the LeBron 9, The Heat Check has a pair of the SVSM "Away" PE in stock.
Decked out in green and gold with white branding and a speckled white midsole, the player exclusive boasts Irish branding across the tongue and is being worn this season by LeBron's alma mater.
Checkout the kicks and head on over to THC if you're interested in picking up the rare kicks.