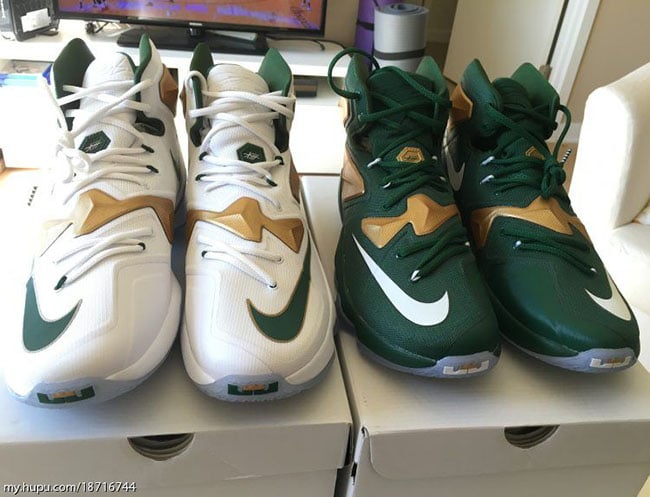 LeBron doesn't have a college that he attended to give exclusives to since he went to the NBA straight from High School. But he always keeps his alma matter, St. Vincent-St. Mary laced with kicks. The school has received a home and away version of the Nike LeBron 13 'SVSM'.
Both pairs shown features the High Schools colors of White, Green and Gold. We have one pair that features a predominate Green build, which we assume is for road games. The other comes in White with the other two shades accented which is for when they play at home. Other details include their mascot on the inside of the tongue and translucent outsoles.
Like always, both pairs of the 'SVSM' Nike LeBron 13 were made exclusively for St. Vincent-St. Mary, so don't expect either to release at retailers. However in the rare case they do, we will make sure to have you covered with all the information. For those needing a pair in their life, there is a possibility that pairs to wind up on eBay so keep an eye out for that.
Update: New images of both the Home and Away 'SVSM' Nike LeBron 13 have been shared via Hupu. This gives us a detailed look at the duo, but still a release doesn't seem promising.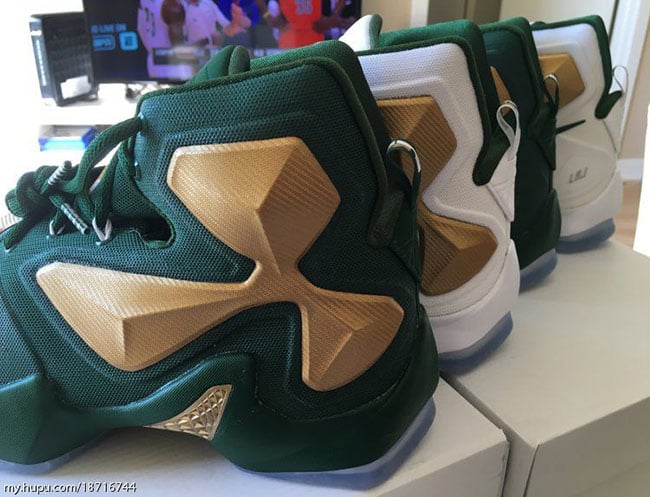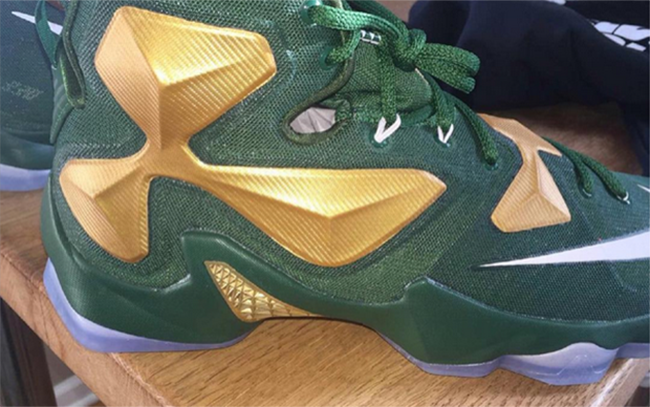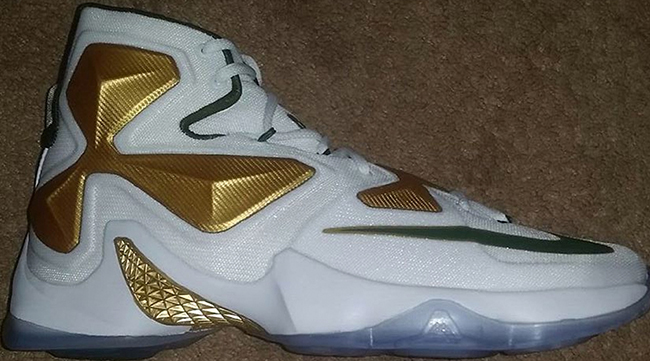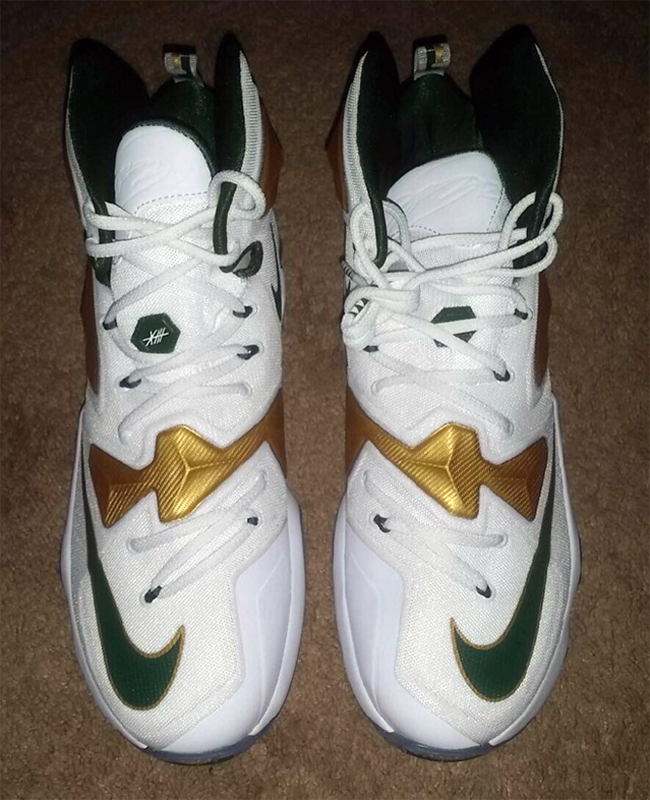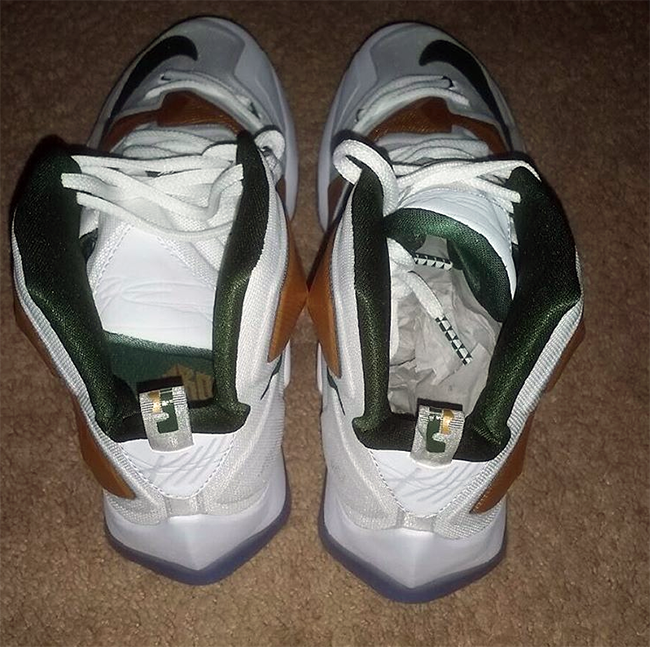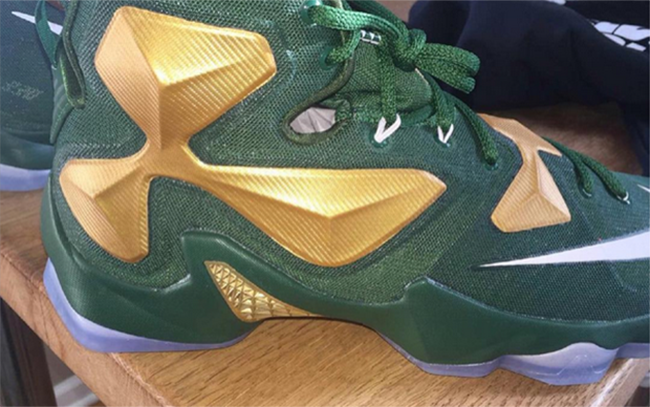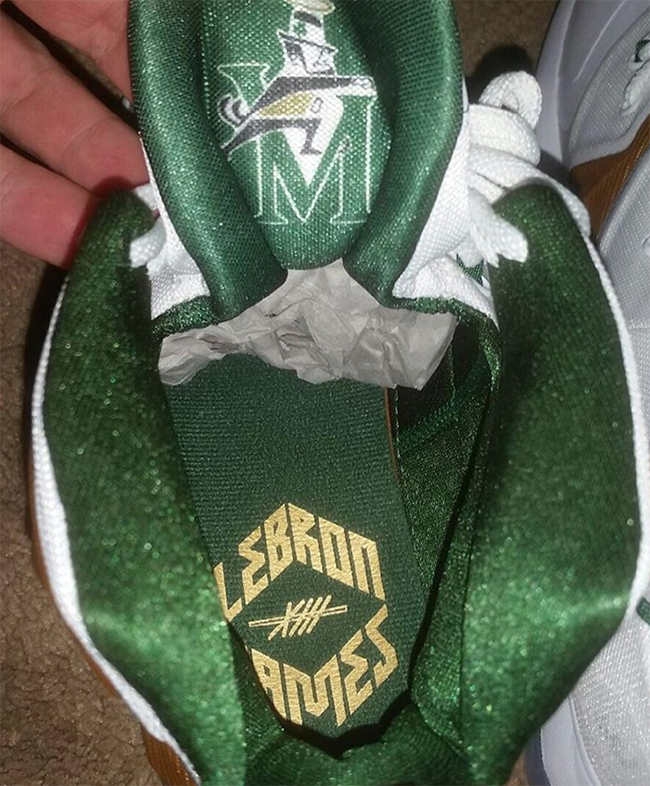 Source: bigktheboss