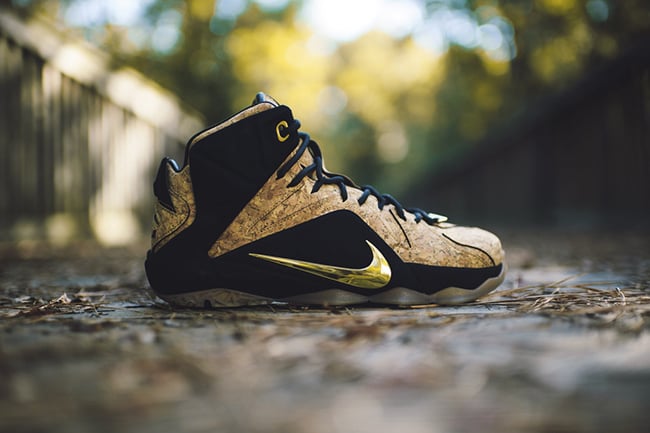 The Nike LeBron 12 Cork finally has a release date, which will hit retailers this September.
The LeBron 10 started the Cork trend and since we have seen the material used on Nike's retro line. Months back we shared info that there was potentially a Cork LeBron 12 that would come and today we have our first official look.
Since the original release was made for LeBron getting a ring, we wonder if the brand is thinking ahead and anticipating James to get his third? Either way they do have a release scheduled for Fall.
The Cork Nike LeBron 12 features a black Hyperposte wing along with red accents while as you can see cork fills in the uppers replacing mesh. Finally the use of metallic gold is place on the swoosh and eyelets.
Nike LeBron 12 Cork Release Date
While many have said the Nike LeBron 12 EXT 'Cork' would not release and they were a myth, a release date is now upon us. This pair will officially release on September 12th, 2015 and will retail for $250. Below are some additional images and we will make sure to update you with more.
Nike LeBron 12 EXT King's Cork
Colorway: Cork/Black-Metallic Gold
Release Date: September 12, 2015
Retail: $250
Product Number: 768829-100
Update: A friendly reminder that the Cork Nike LeBron 12 EXT releases tomorrow. Retailers like RockCityKicks will have them on deck.
Update: With only a few days before the Cork LeBron 12 lands at retailers, we have another look at this pair from Social Status.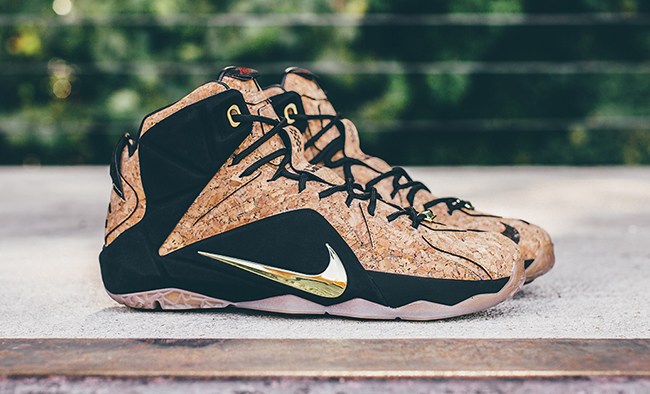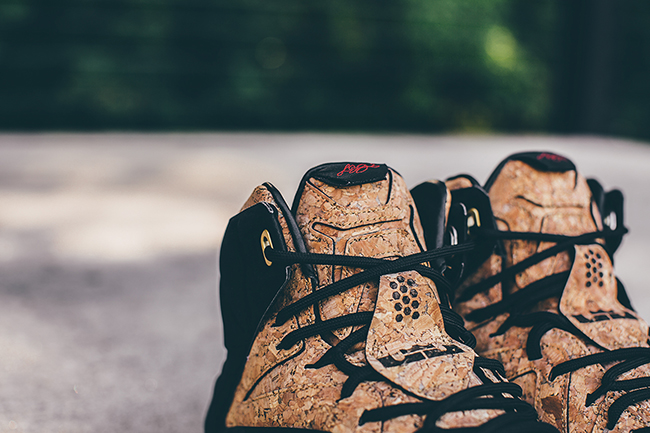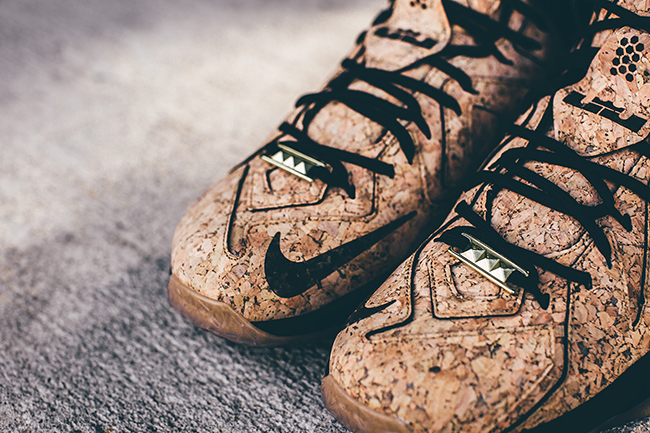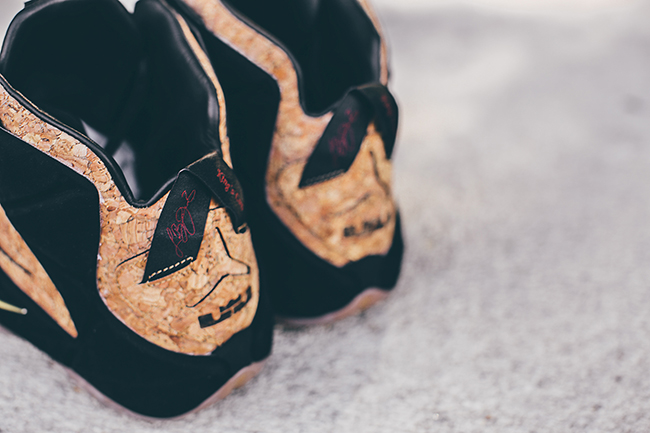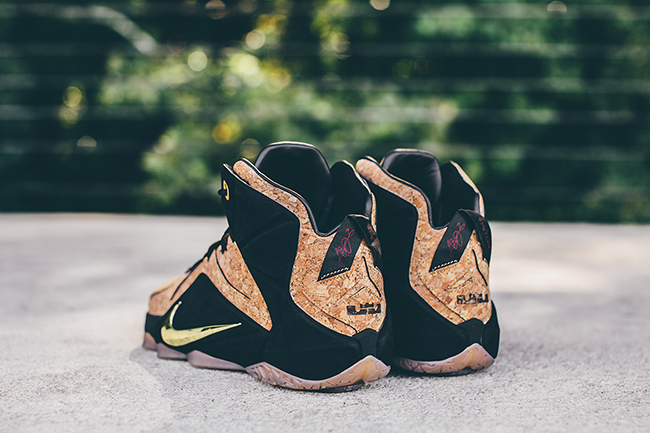 Update: After we have seen previews of the 'Cork' Nike LeBron 12 EXT, we have a detailed look thanks to Foot Locker. The Corks are set to debut this Saturday, September 12th.
Update: Here are the official images of the Nike LeBron 12 'King's Cork'.
Update: We usually wait for multiple images of a shoe to be worn on feet, but with the Nike LeBron 12 EXT 'King's Cork' release nearing, we will share what we have. This image was provided by bronsfordays.
Update: We now have a few more images of the Nike LeBron 12 'King's Cork' that debuts on September 12th, 2015 for $250 from US11.
Update: LeBron James mom, Gloria James boyfriend shares that he received the Cork LeBron 12s early which gives us a better look.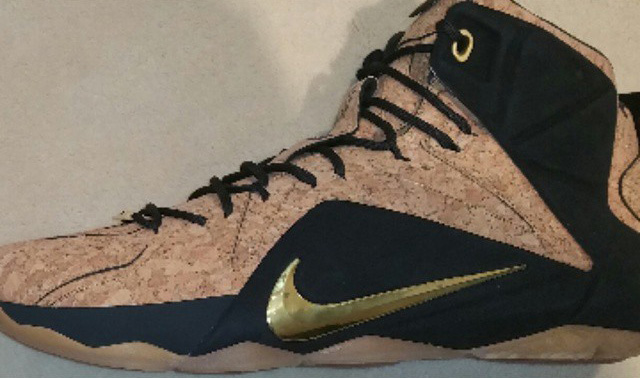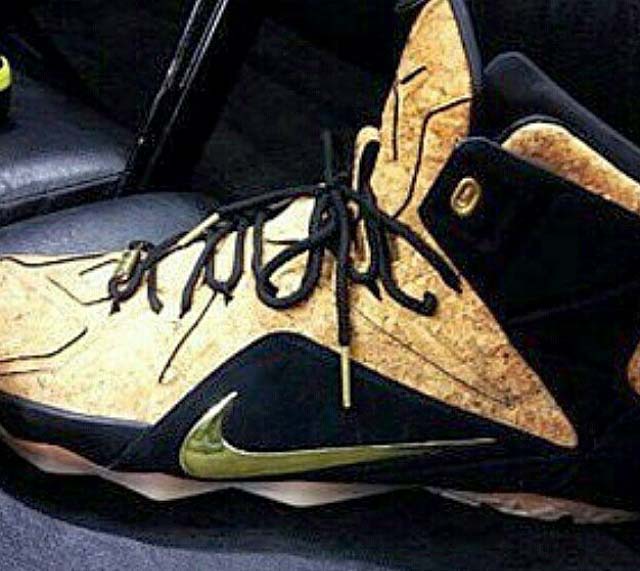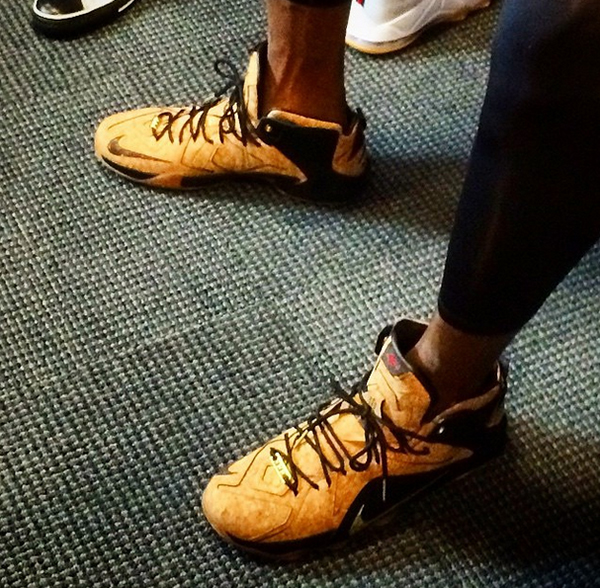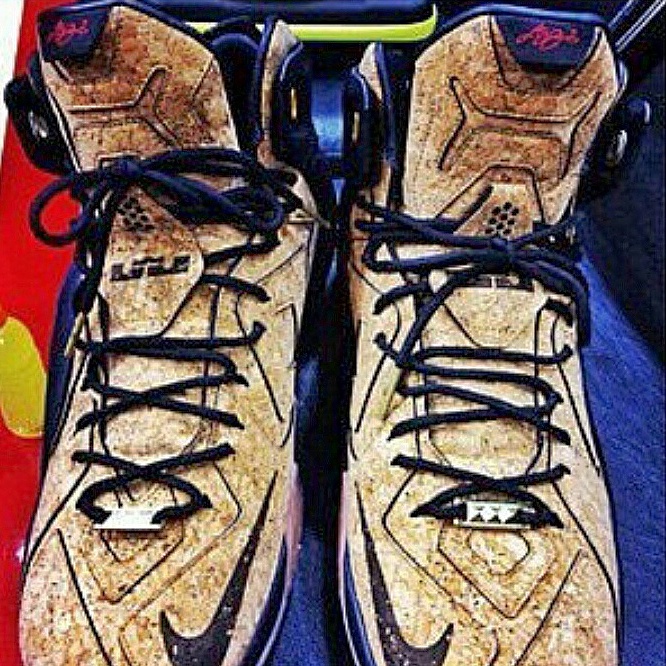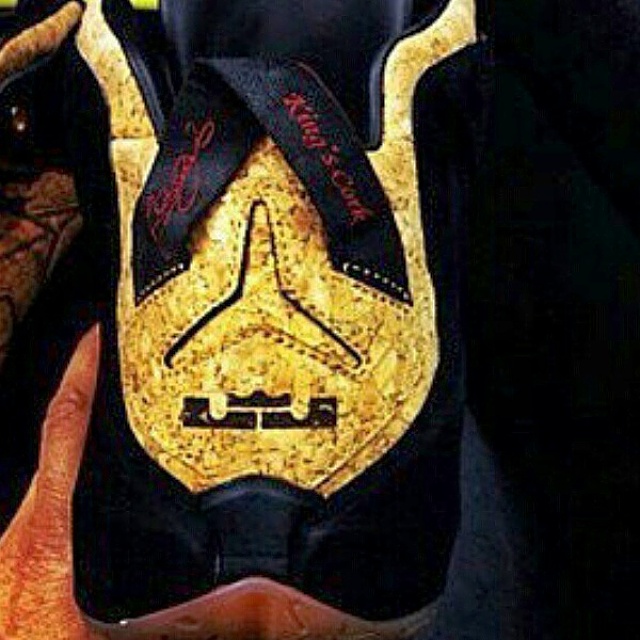 Source: @kicksenvy.co, @scoop208, @dareallambo, baltsneakershow