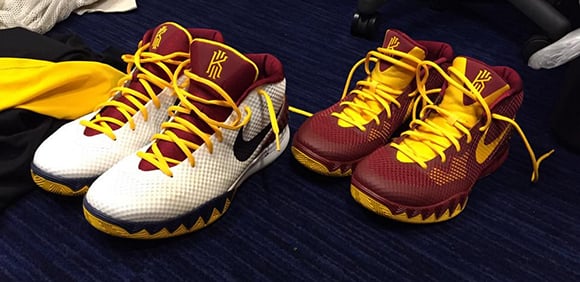 While a pair of Kyrie 1s inspired by home games will release to the public, Irving has an arsenal full of player exclusives. Two pairs that came to light today will be worn by Irving during the playoffs in the pursuit of getting to the Finals.
The Playoff Nike Kyrie 1 PE's come in a white base and deep red. The white Kyrie 1 is more than likely a home version while the deep red could be for home and away games. Both however will feature yellow detailing that alternates between the two.
Watch Kyrie and the Cavs take on the Boston Celtics in both of the Nike Kyrie 1 Playoff PE's.
Source: @WFNYScott