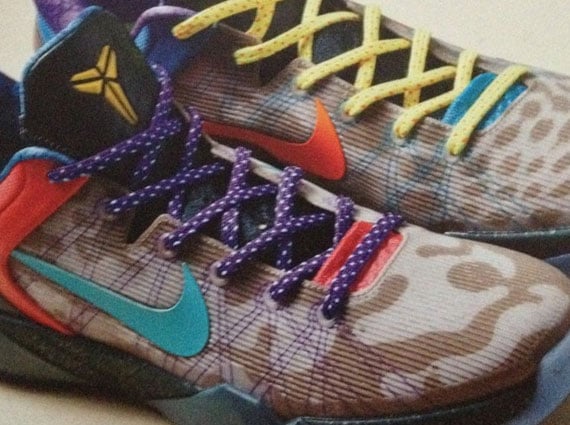 Although Nike Basketball has introduced the Elite Series and the accompanying Elite version of Kobe Bryant's signature kicks, the brand still isn't done with the original Kobe 7.
Later this year we will see the release of the Nike Kobe 7 "What The Kobe". Influenced by the classic Dunk, the kicks make use of many inspirations found throughout the Kobe 7 line with both cheetah and poison dart frog prints and contrasting accent placements on the right and left shoes.
Previewed in issue 24 of Sneaker Freaker, stay tuned for a detailed look and release info.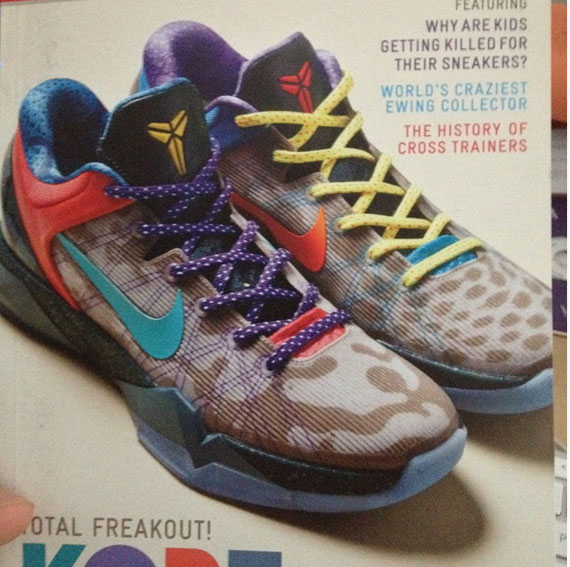 Via msw1233 on NT.