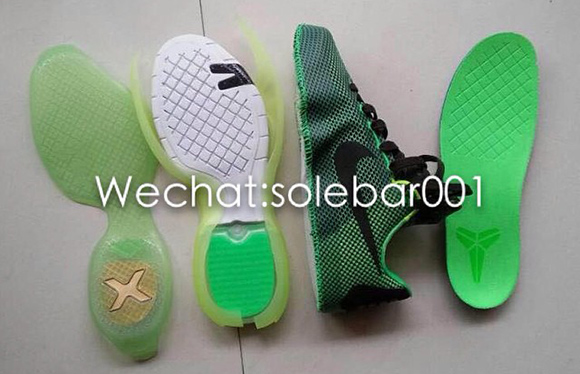 Following our coverage of the Kobe 10 we came across a new image of the shoes. Instead of a traditional side angle picture or collage the image provided features the Kobe 10s being dissected.
While we still don't have great images of the Nike Kobe 10, this does provide us with another look. Looking at the color scheme it appears to feature poison green and if it turns out to be correct, they release date is slated for February 14th 2014 which is actually Valentines Day. On the same day the Kobe 10 All-Star will also release.
Keep it locked to Sneaker Files as we will bring you more info and pictures as they become available.
Source: @solebar001