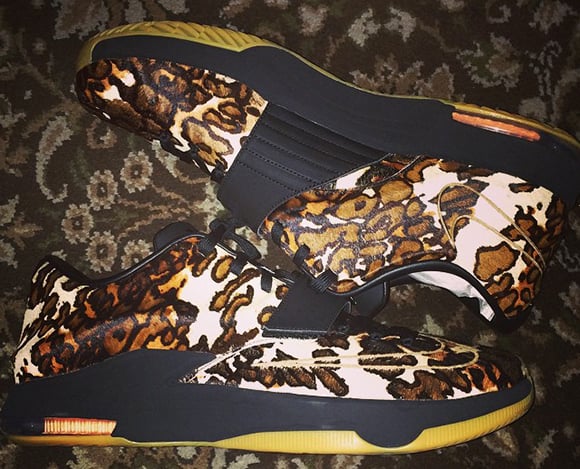 New colorways are expected to release from Nike and Kevin Durant on the KD 7, so it should come to no surprise that another pair has popped up.
Already being called Pony due to the uppers. But the reason Nike has decided to make this pair is because Kevin Durant is the self proclaimed (and probably is) the H-O-R-S-E champ.
Kevin Durant shared this picture with us on Instagram, so we don't know if they will actually release or if a couple pairs were produced just for him. Only time will tell.