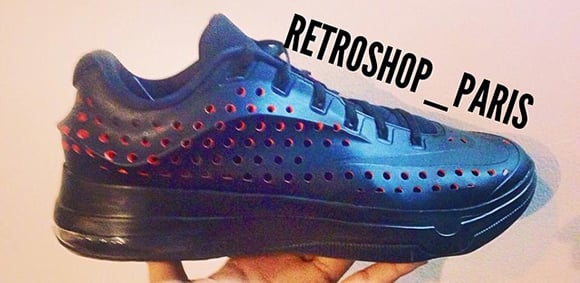 Over the past several models from Kevin Durant, an Elite version has released among the two other NBA stars (Kobe and LeBron). The Nike KD 7 will also have an Elite model releasing later in 2015 and the brand is testing out the newest adaptation.
Here we have the test sample of the Nike KD 7 Elite. What the brand does is makes early samples of the shoes and sends them to select people to try and test out and write a review of them. Being apart of the program you are not allowed to take pictures of the shoes or play in wide spread basketball events. Lucky for us the individual that received the KD 7 Elite didn't listen.
All black is traditional on wear test samples, and just so you know this is not the finished product of the Elite Nike KD 7. What do you think so far? How are they shaping up?
Source: @retroshop_paris