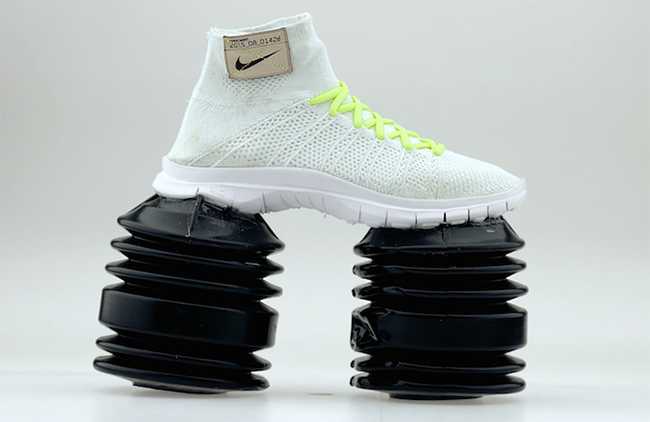 Nike's pursuit of enabling the athlete's natural motion dates back to the company's early days, when co-founder Bill Bowerman imagined the ideal sneaker as a "second skin for the foot." This obsession with stripped-down, high-performance footwear has permeated Nike design ever since, catapulting forward in 2004 with a major design breakthrough: the introduction of Nike Free.
Over the past 12 years, Nike Free technology has continued to evolve, with each iteration advancing the athlete towards experiencing his or her uninhibited natural motion. The latest explorations will be showcased in "The Nature of Motion," a Nike exhibition at Milano Design Week 2016. The exhibition will feature a series of experiments in natural motion that explore the future potential of footwear design. While abstract, the results build on the natural motion principles of the latest expression of Nike Free, the NikeLab Free RN Motion Flyknit, which will also be on display.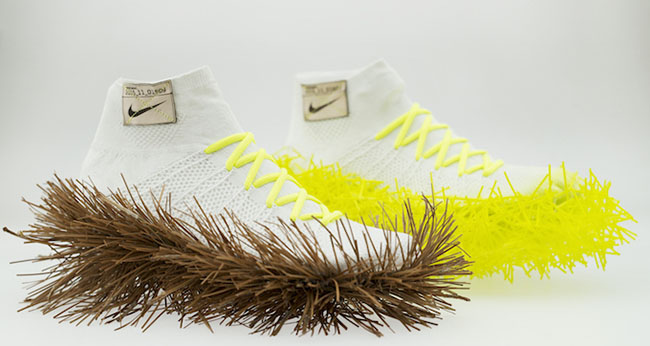 Together, the two stories merge to provide an inside look at the power of the Nike design collective to invent new solutions for athletes.
Below you can watch the video taking inside Nike's Innovation Kitchen. More than likely they are on the verge of announcing something big, so make sure to check back with us.