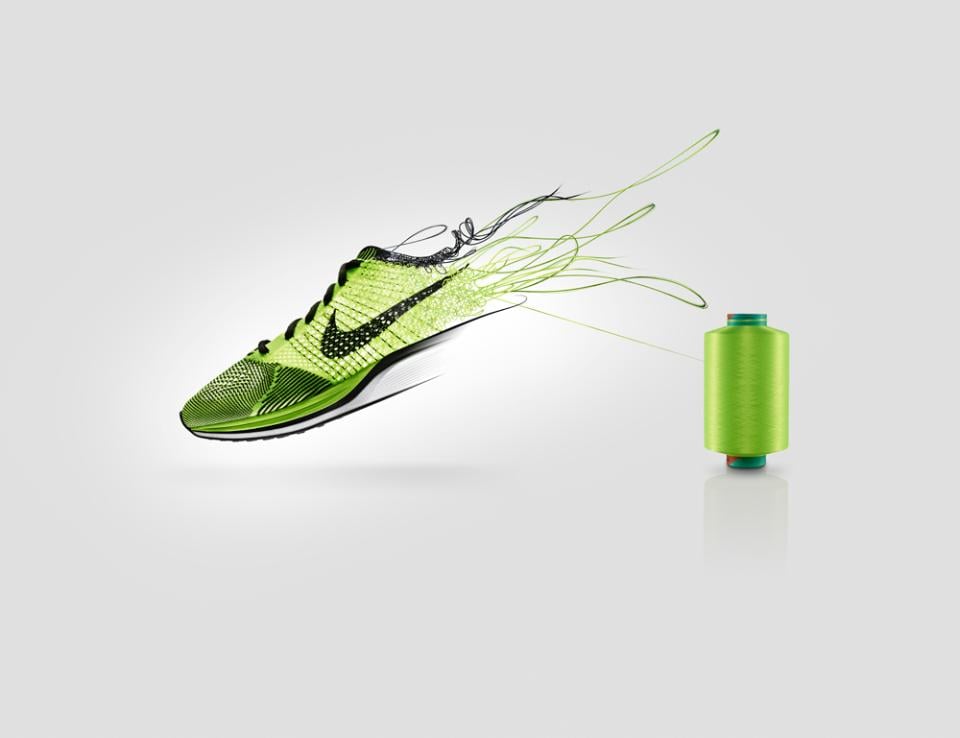 Today Nike unveiled their new Flyknit technology, engineered to provide yarn and fabric only where it is needed in order to create a featherweight, formfitting and seamless upper.
Set to debut in a number of new running shoes, the upcoming Flyknit Racer sports an upper that weighs only 1.2 ounces while the whole shoe weighs only 5.6 ounces. A true minimalist design, Flyknit technology provides a precision fit while also featuring an environmentally friendly production, reducing waste because multiple materials and material cuts are not needed.
Inspired by runners and the culmination of four years of research, the Nike Flyknit Racer will be worn by the best marathoner's in the world for the 2012 Summer Olympic Games in London.
Stay tuned for more looks at Flyknit technology, set to debut this July.