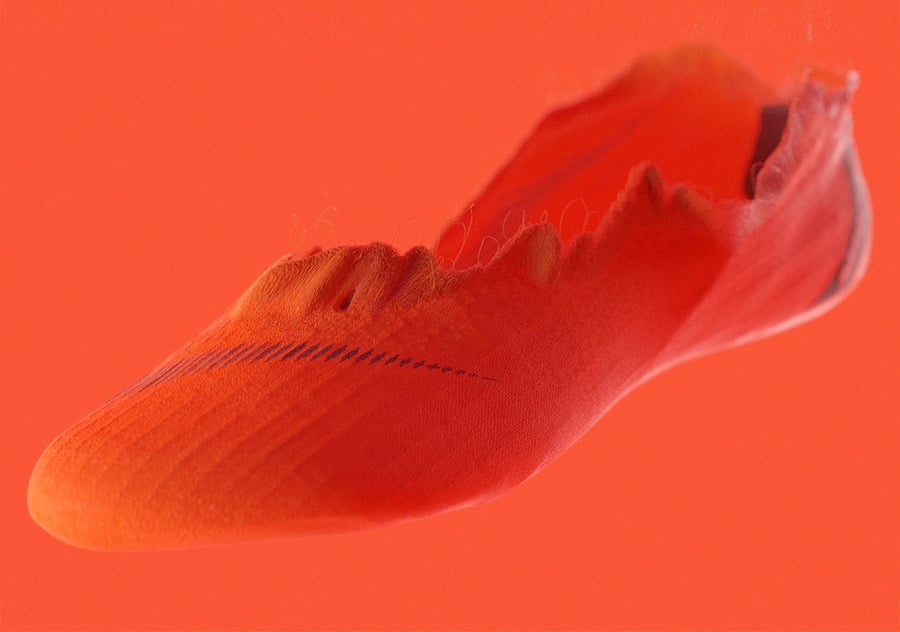 Nike once again stays ahead of the curve while introducing the Flyknit 360 construction which will be applied to upcoming Mercurial boots.
The Mercurial Superfly 360 and Mercurial Vapor 360 will debut on the pitch this weekend as the first to feature this new generation of Nike Flyknit and will be available February 14 on Nike.com.
Benefits of Nike Flyknit 360:
LOCK IN: Because it completely wraps the foot, the construction offers a closer fit that locks the foot in to reduce in-shoe movement.
AGILITY AND QUICKNESS: The 360-degree form is engineered for better movement and speed by allowing the shoe to move with the athlete by minimizing the space between the foot and the ground.
SUSTAINABILITY: Nike Flyknit is precision engineered down to every stitch, which produces 60 percent less waste than traditional cut-and-sew methods. The technology applies 40 years of athlete insights to inform the precise placement of support, flexibility and breathability where athletes need it most while minimizing the impact on the environment.