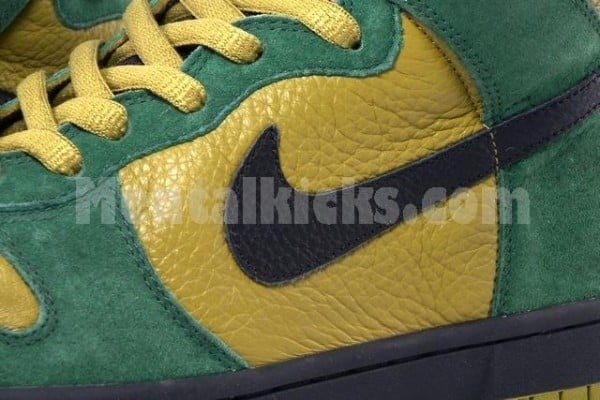 Here is a look-see sample of what could have been released in 2003. This Todd Jordan design looks almost identical to that of the released 'Hulk' Nike Dunk SB Highs with a nice twist. Leather instead of suede is what we could have ended up with, and it doesn't look like your typical 2011 leather either… these have extremely soft premium wrinkled leather that I'm sure we all wished was still featured on today's sneakers. It's been rumored that there are less than 5 pairs of this sample worldwide, making this one of those rare gems that's often unobtainable.

Check out more images of this look-see sample and let us know which you prefer, released version or sample version.

You can also make them yours by clicking HERE if you must have them in your SB lineup.


Via MK