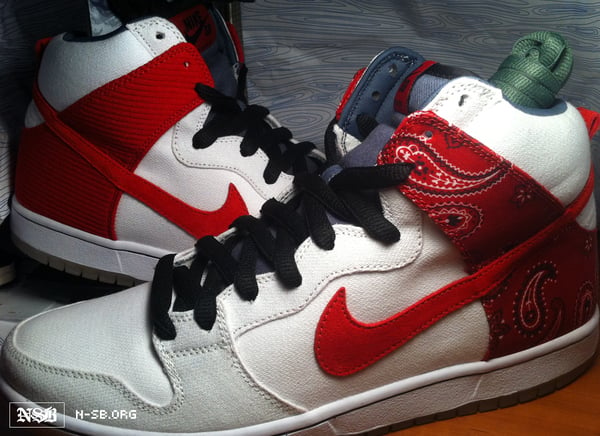 After a few teaser images, we finally have our first look at the new Nike SB '420' aka Cheech & Chong.

The design takes inspiration from the two aforementioned characters by using a bandana styled material that were constantly seen on the heads of the two bong buddies. We already know the white canvas will reveal a green suede made to mimic Cheech & Chong's one true love… Mary Jane. They also come with alternate laces which may come in handy if or when the canvas starts to show the under layer.

These are set to drop on 4/20 (of course) and will be a very limited Quick Strike release.

Well, what do you think of these 'joints', are they dope enough for you?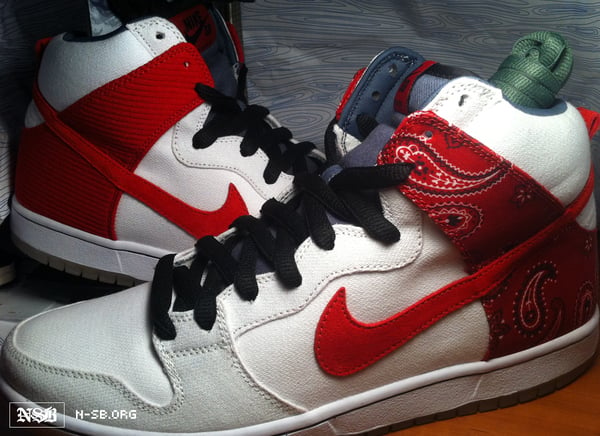 Via NSB