Last season's opening-week footwear indulged in the league's generous colorway rules and brought wildly creative designs to the floor, as seen in the Nike By You custom designs led by nine rookies and sophomores.
This year, the project was expanded to 23 players who customized their footwear based on four signature silhouettes: Nike Kyrie 5, the KD 12, the PG 3 and the Zoom Freak 1. Here are all the Nike By You colorways — and the personal inspirations that helped create them.
Kostas Antetokounmpo, forward, Los Angeles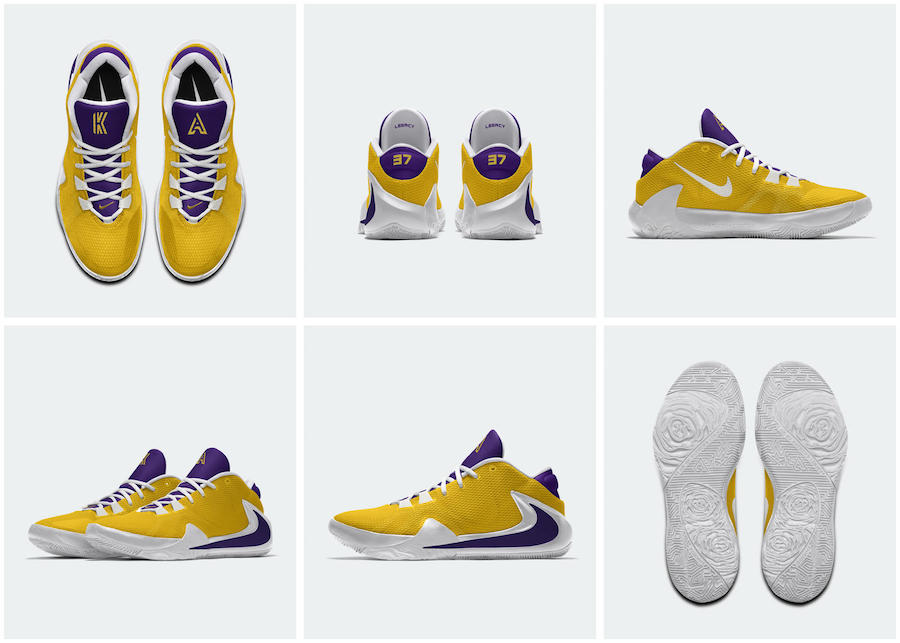 Legacy is the word that Antetokounmpo wanted to carry through his shoe, with regal purple accents a perfect match for his team-inspired base yellow. The word is embossed on the inner tongue to remind him to represent his family's name every time he plays.
OG Anunoby, forward, Toronto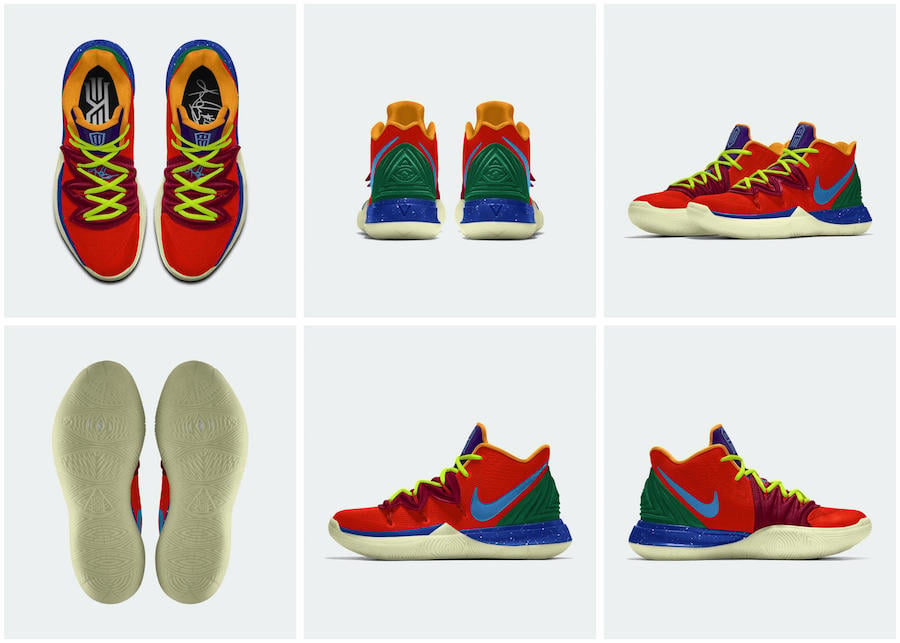 The London native sought out a loud colorway for opening week, choosing a mosaic of contrasting colors and tying the look together with neon green laces.
Mikal Bridges, forward, Phoenix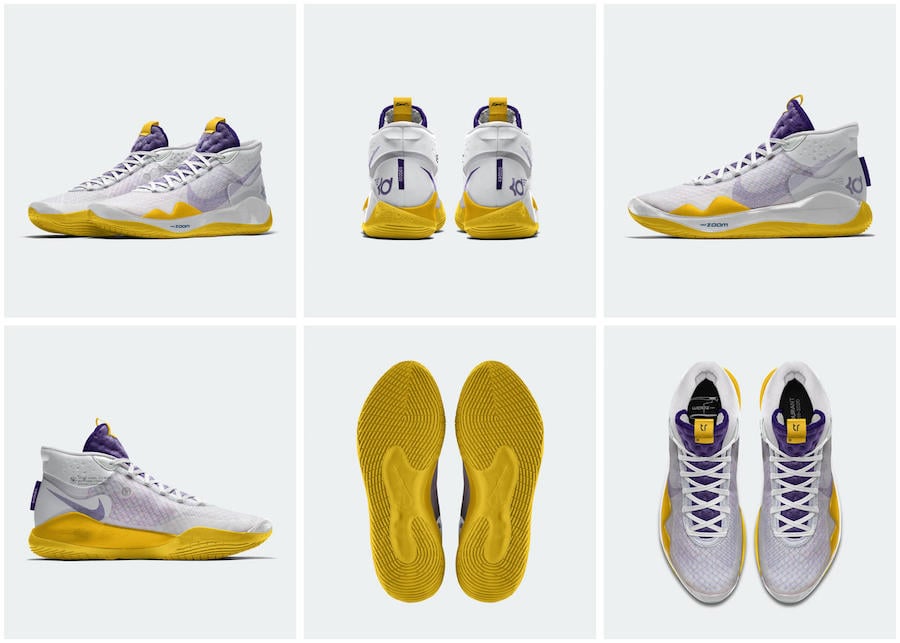 A self-proclaimed momma's boy, the Phoenix forward designed a KD12 based off his biggest supporter and main role model. The shoe is completed in a soft purple and yellow color scheme and includes his mother's initials on the tongue tag.
Miles Bridges, forward, Charlotte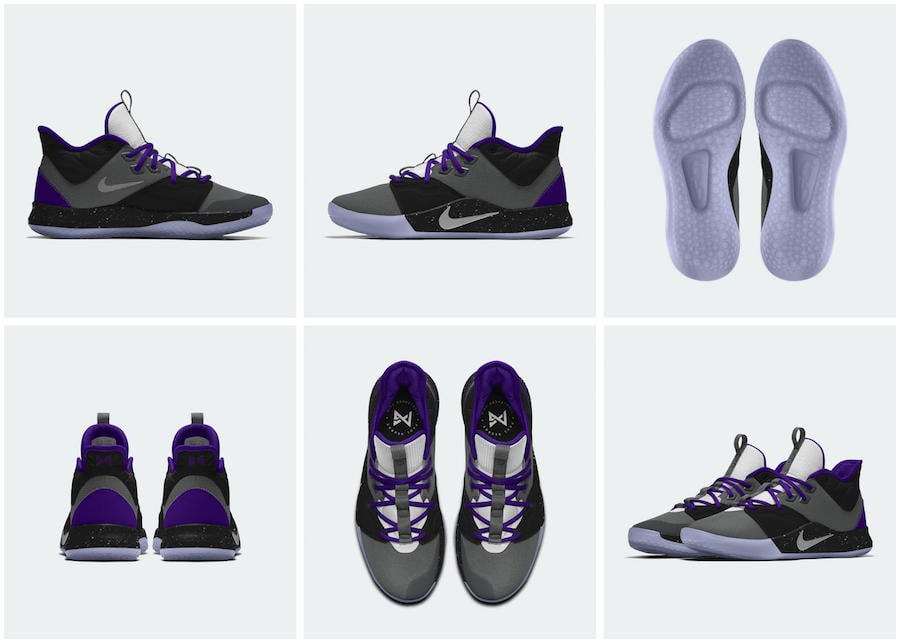 The athletic forward chose a colorway scheme after his favorite animal, the gorilla, a paradigm of intelligence and aggression. Purple and gray accents add a touch of some of his preferred colors. His son's birthday is printed on the heel, and a personal reference is included on the tongue.
Bruce Brown, guard, Detroit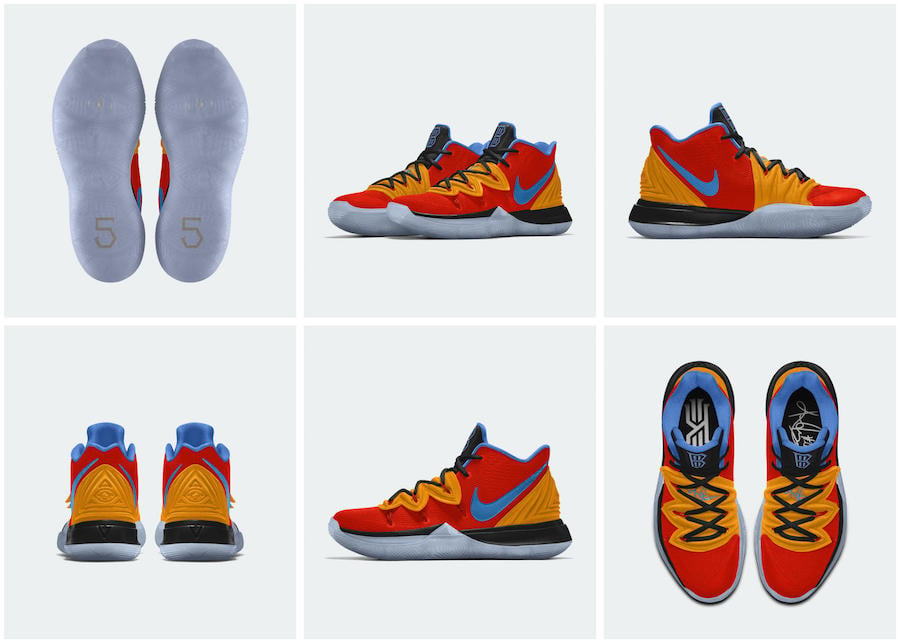 Inspired by the idea to never judge a book by its cover, Brown customized his shoe entirely off his love for country music, covering his KYRIE 5 in a mix of yellow, burnt orange and sky blue in a tribute to his favorite country artist.
Jalen Brunson, point guard, Dallas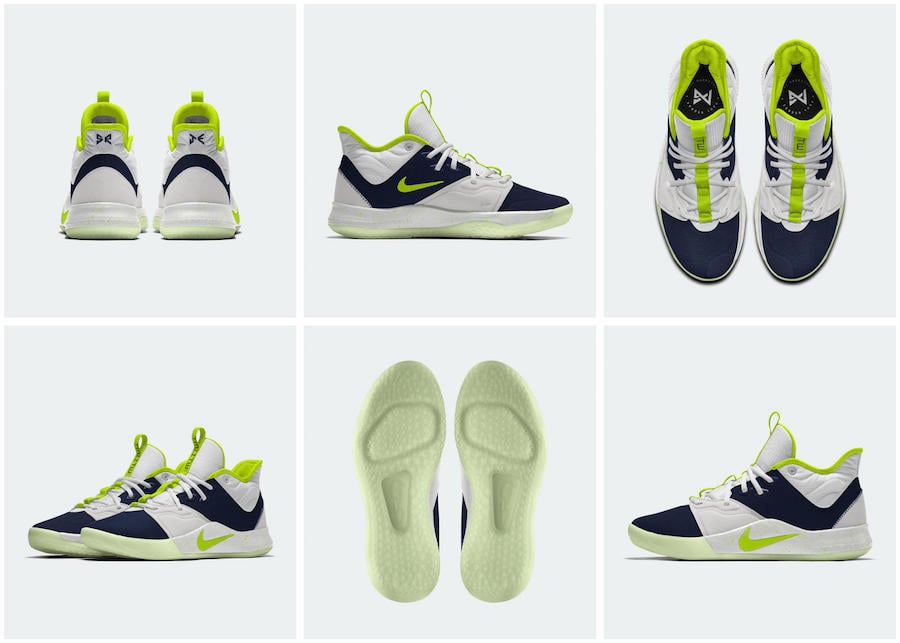 The Dallas point guard designed his shoe from his personal mantra, displaying an acronym on the tongue for "The Magic is in the Work." The upper is layered in his team's colors.
Donte DiVincenzo, guard, Milwaukee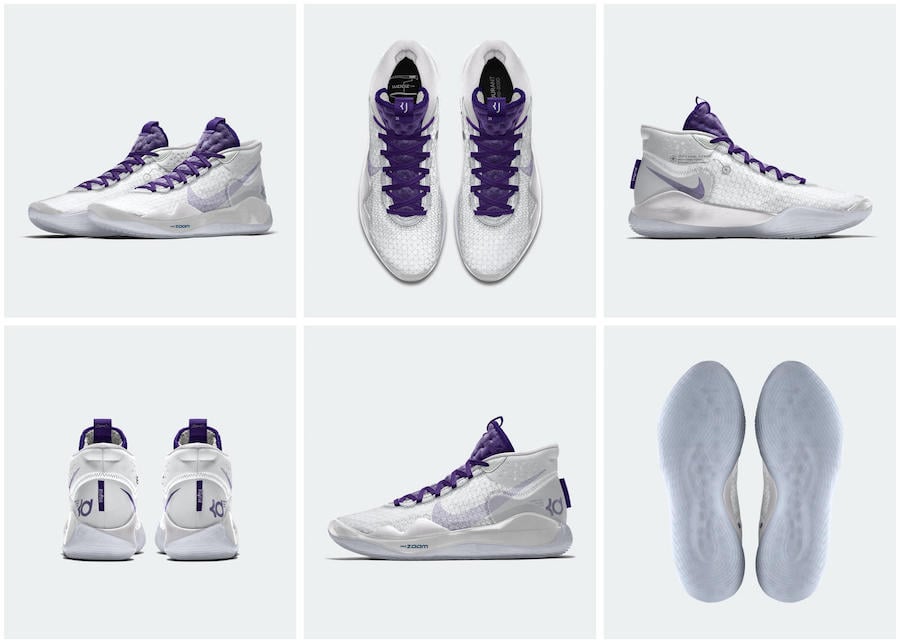 The Milwaukee guard designed his KD12 based off his close relationship with his mother. He highlighted her favorite color throughout the shoe's upper and added in their motto, "Stay True," which appears on the back heel tab.
De'Aaron Fox, point guard, Sacramento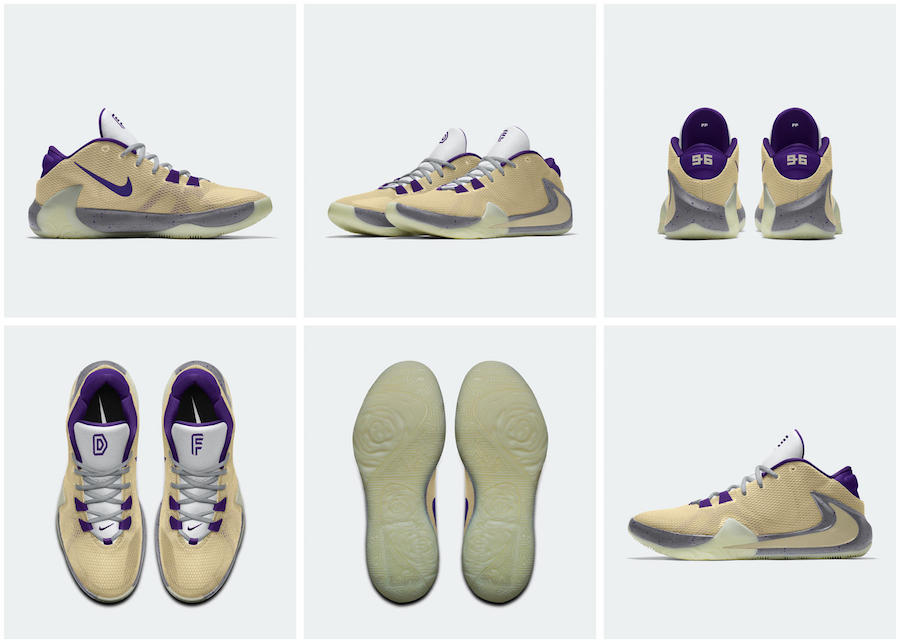 In addition to the team-inspired color scheme, the third-year guard included subtle details for his foundation, placing other personal details on the inner tongue and the back heel.
Darius Garland, point guard, Cleveland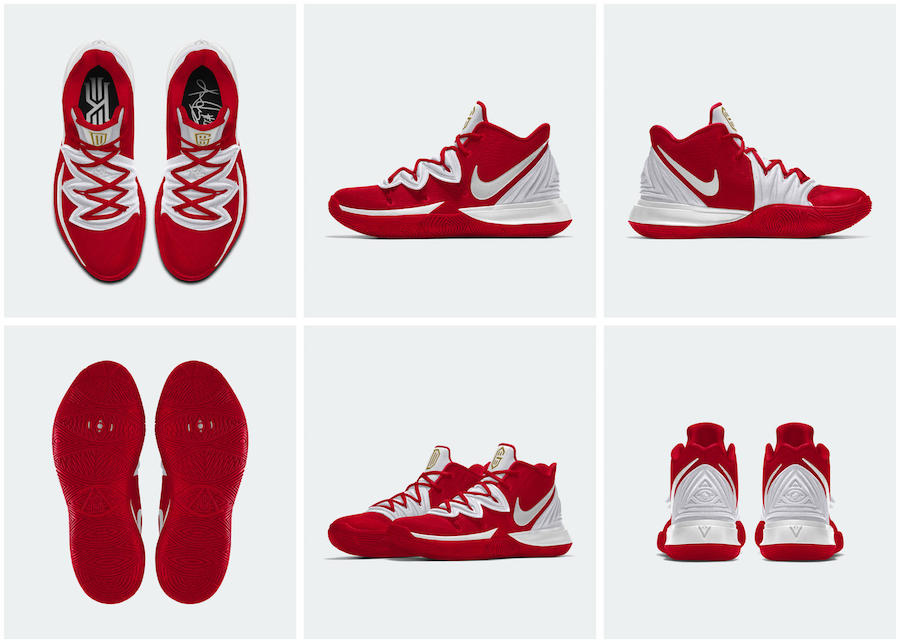 The Cleveland point guard designed his shoe in a deep red base with a white flytrap containment system. The bright colors were inspired by the attention he's had on him since he was young, and how he is constantly reminded to stay humble.
Jaxson Hayes, center, New Orleans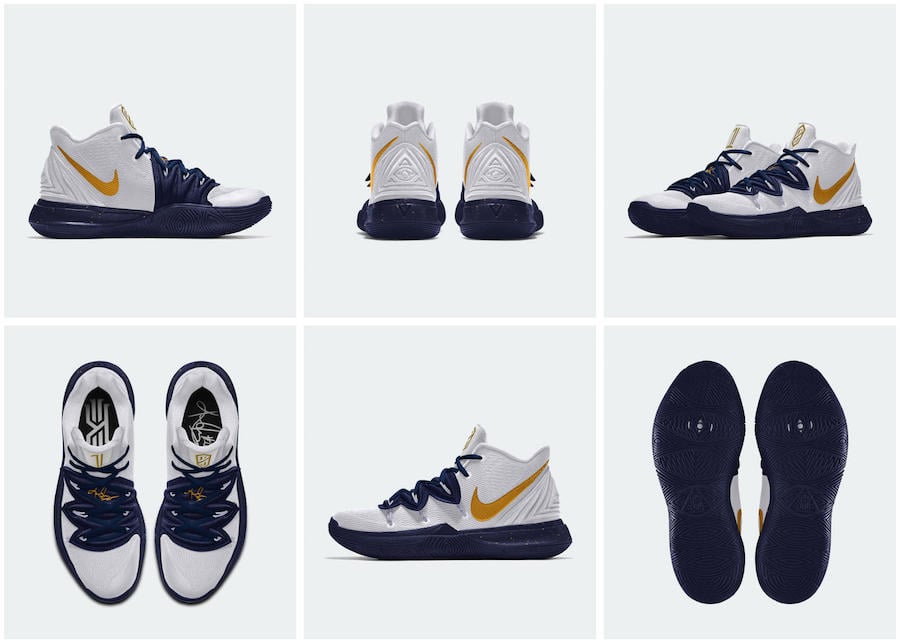 The seven-footer chose a color palette inspired by the reason he first fell in love with basketball — a first-grade team he played on that sported navy blue and gold.
Tyler Herro, guard, Miami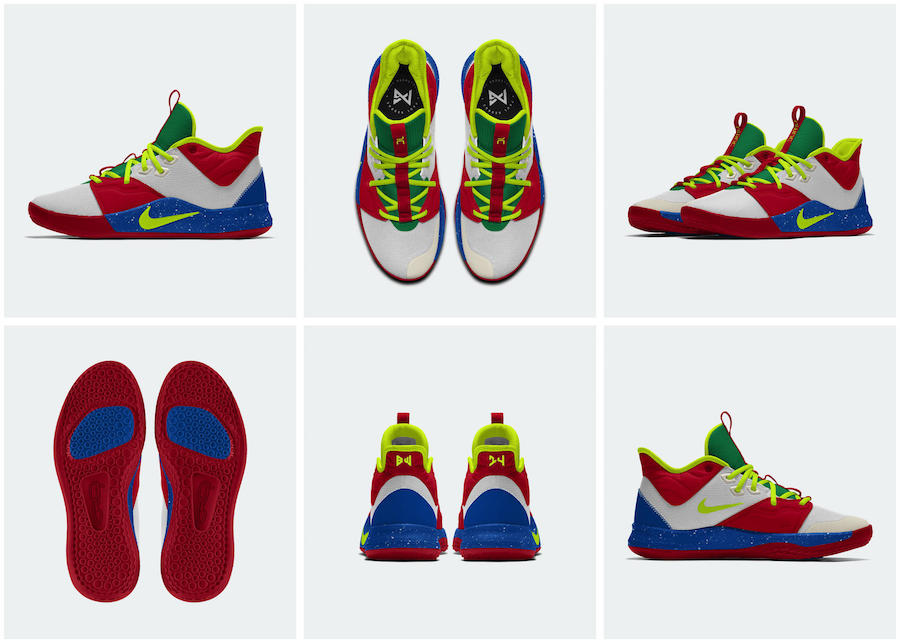 The rookie sharpshooter designed his PG3 around his belief in continually evolving his dreams; he's already charting new ones now that he's found his way into the league. With an attitude of always wanting to stand out, he chose bold color-blocking throughout the upper and polished off the design with personal details, such as the initials for his nickname (Boy Wonder) on the heel and an acronym on the tongue as a reminder to earn his playing time.
De'Andre Hunter, forward, Atlanta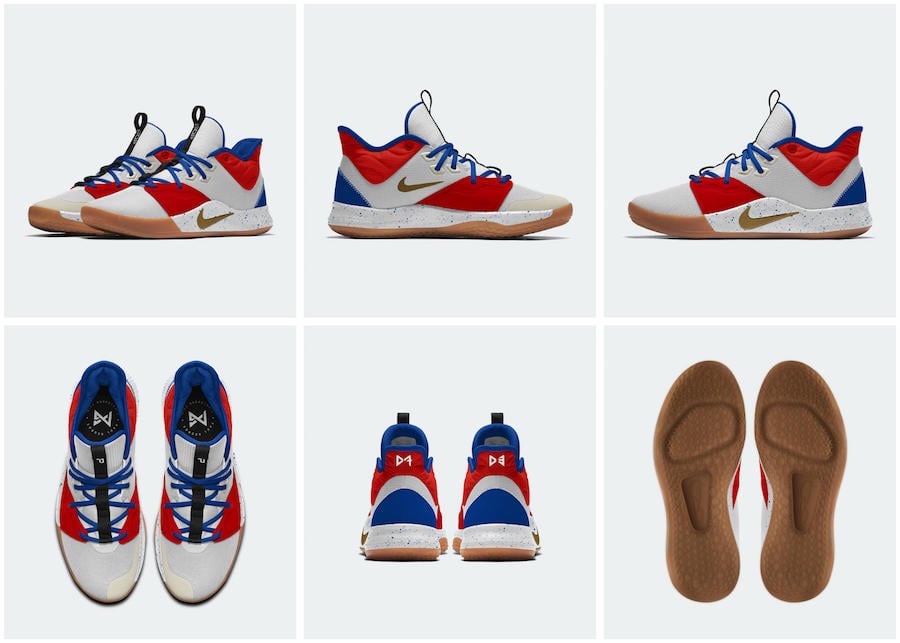 The versatile forward came from unassuming beginnings, describing himself as a player who didn't take basketball too seriously until he was older, developing a supportive relationship with his mother along the way. The colorway pulls from his memory of a childhood gym where his mother rebounded for him. The acronym on the tongue stands for a personal motto: "Skills Over Politics."
Chandler Hutchison, forward, Chicago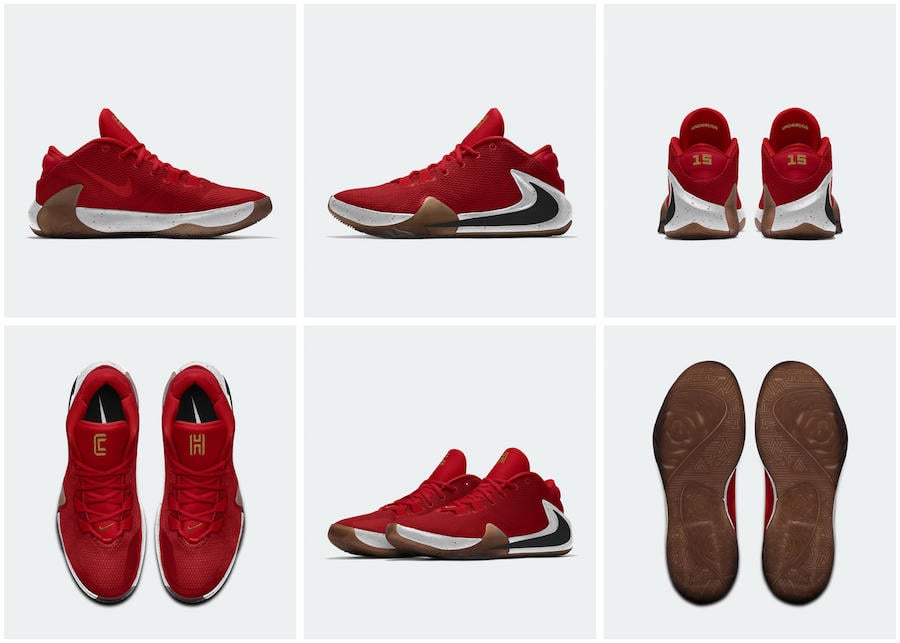 The Chicago forward tells his personal story through his Freak 1 silhouette — printing "Underdog" on the inside of the tongue of his shoes, which represents how he felt he was under-recruited throughout his career. He incorporated his high school's colors into his shoe to acknowledge his coach as pivotal in helping him get noticed by college scouts.
Jonathan Isaac, forward, Orlando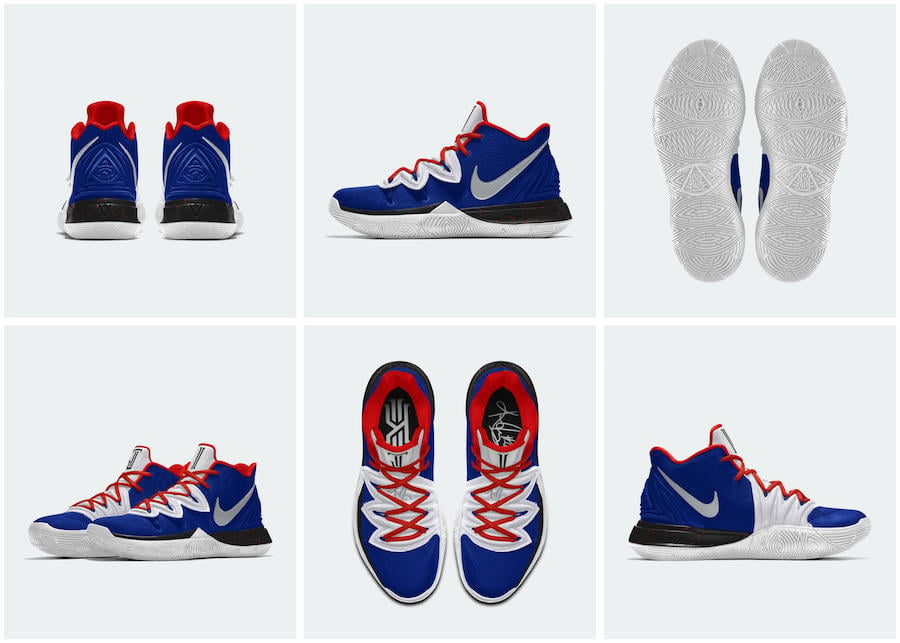 The blue, white and black colorway is inspired by his Orlando team and is dedicated to its fans. The forward gives his shoe a pop of orange inside and on the laces.
Jaren Jackson Jr., forward, Memphis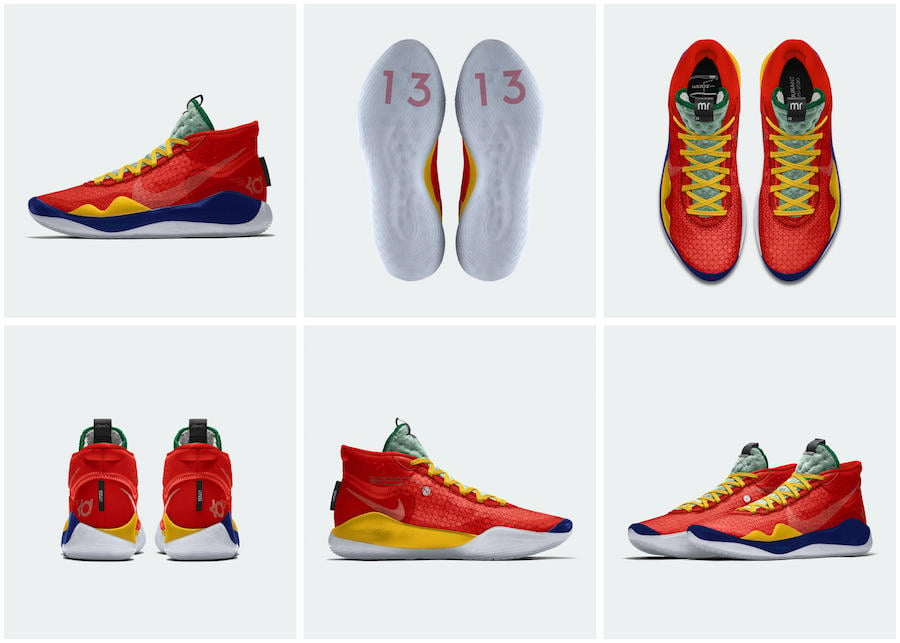 Jackson's vibrant shoe was designed to exude the energy he brings to his team's play. The initials on the tongue stand for a motto repeated in his family since he was a young player: "Much required, much given."
Ja Morant, point guard, Memphis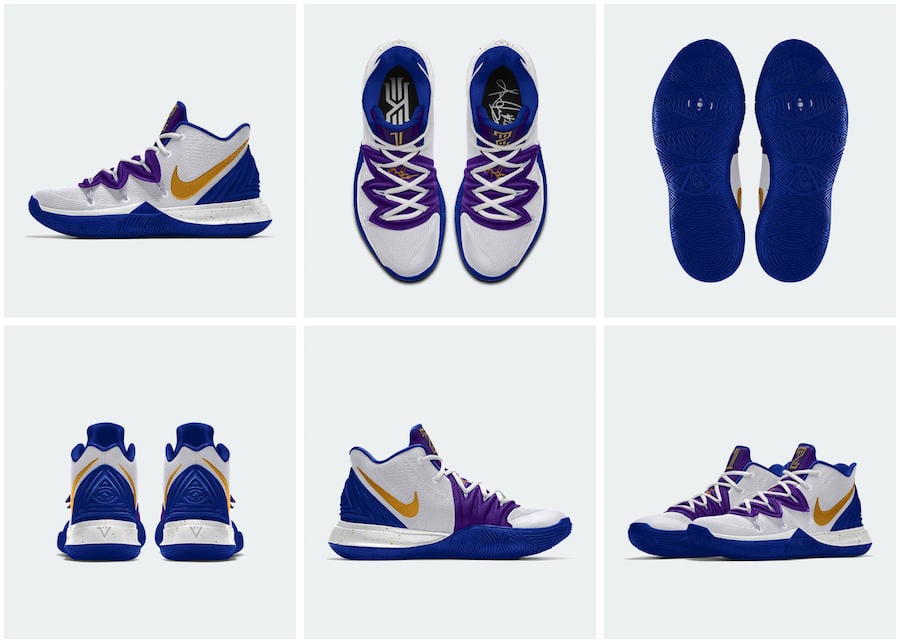 The point guard combines colors from different teams throughout his career that helped propel him to the league — from Sumter, South Carolina to Murray, Kentucky to Memphis, Tennessee.
Josh Okogie, guard, Minnesota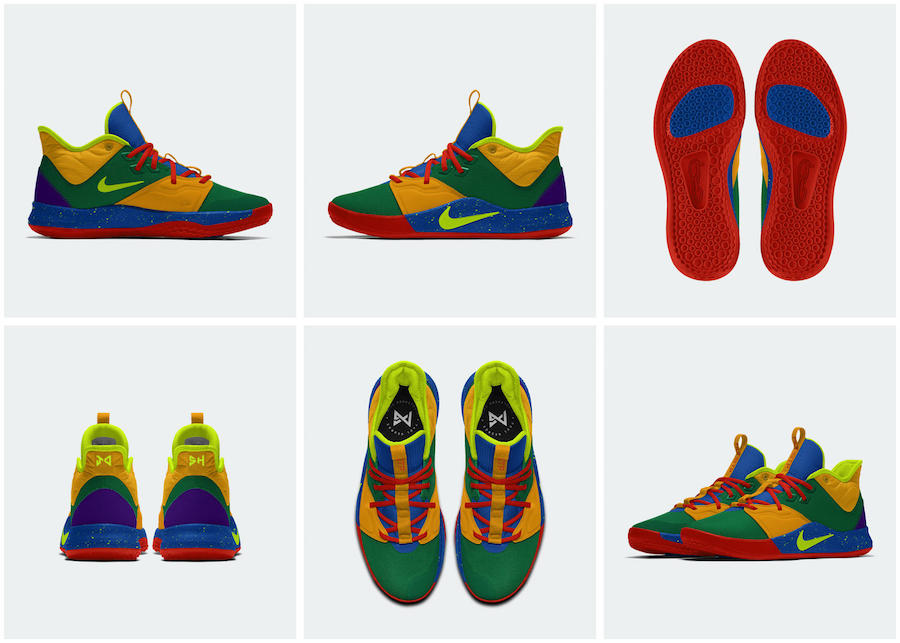 The technicolor theme of this PG3 expresses the guard's mindset to keep bringing the energy to every single game. "NONSTP" is printed on the tongue loop to remind him of this night in and night out.
Royce O'Neale, forward, Utah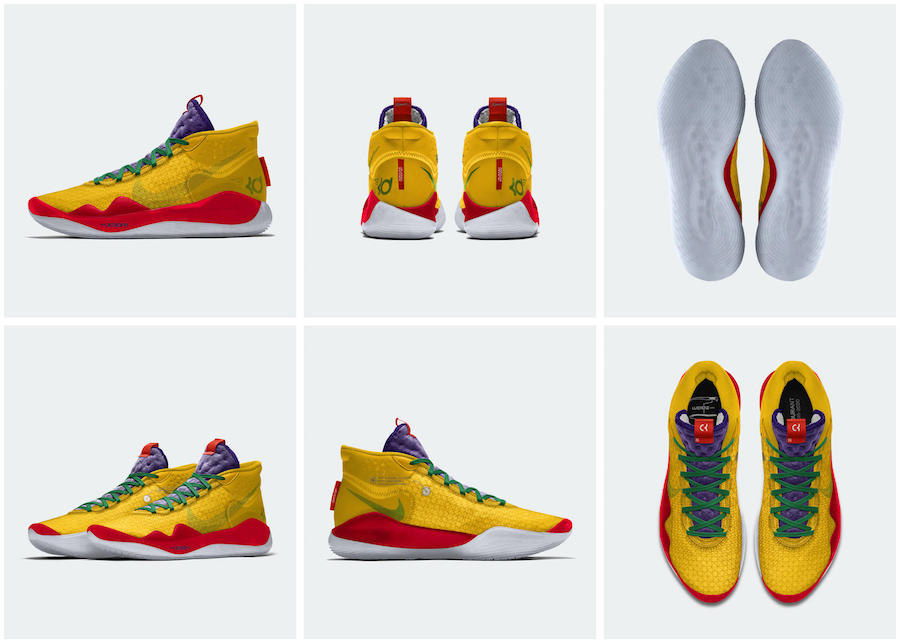 The forward loves candy, so he designed his KD12 to look like his favorite treats. He also embellished his shoe with details referring to his mother and other members of his family, linking back to his childhood (where his history with candy began).
Cam Reddish, forward, Atlanta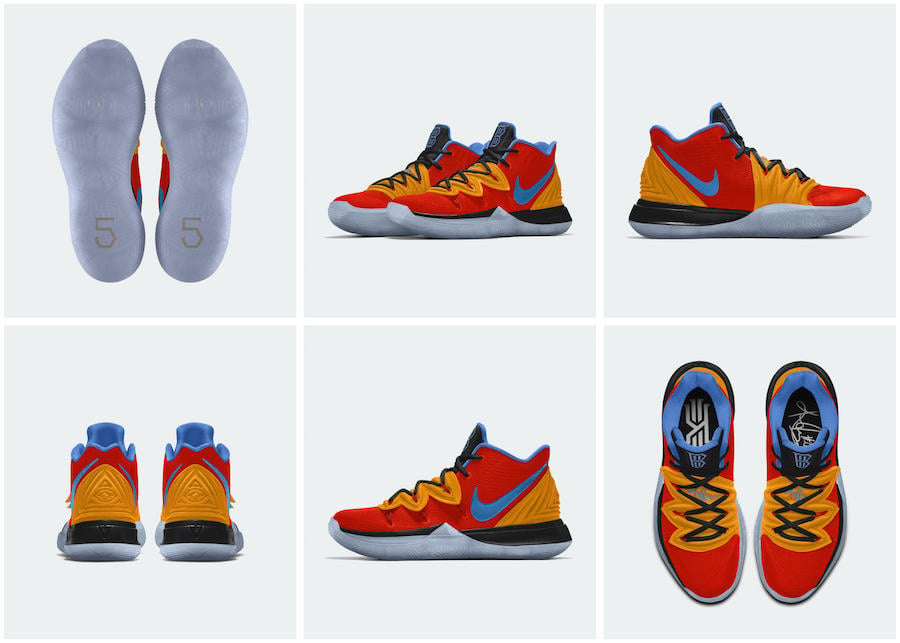 The Atlanta forward built a color mosaic with blues and reds from the formative teams he's played on throughout his career that have helped develop him into the player he is today.
Jerome Robinson, guard, Los Angeles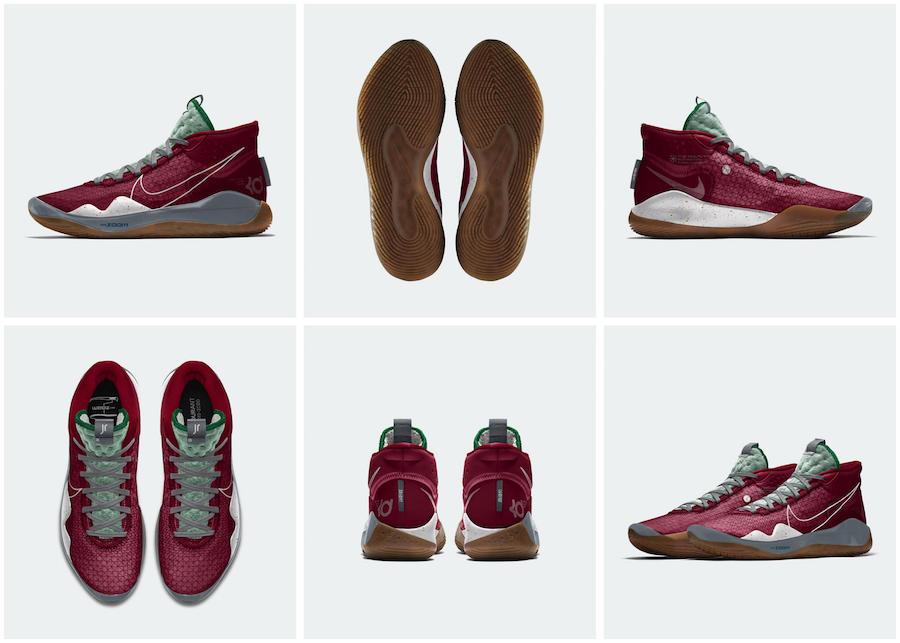 The shooting guard designed his shoe with an earthy palette to highlight some of his favorite hobbies, camping and hiking. The phrase "Live Free" is printed on the heel and represents his life ethos.
Collin Sexton, point guard, Cleveland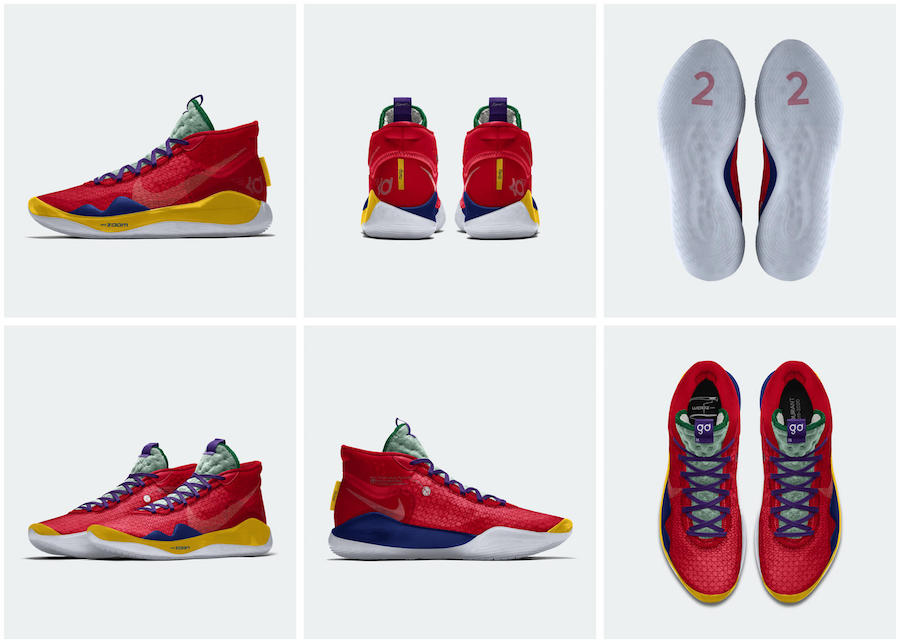 This wild colorway from the point guard revolves around personal expression. The acronym on the heel stands for "Move with a Purpose," a personal mantra of his.
Anfernee Simons, guard, Portland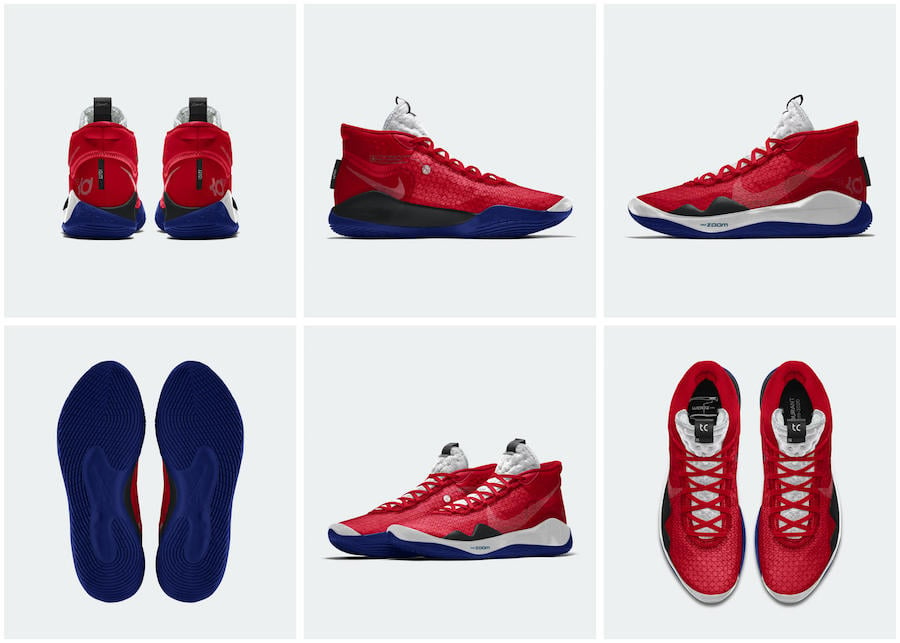 A mix of the colors from his NBA team and his Florida high school team, the shooting guard's shoe follows his pride in being drafted out of high school. Simons added his home zip code (32701) across the heel tag as a shout-out to his hometown.
Brad Wanamaker, guard, Boston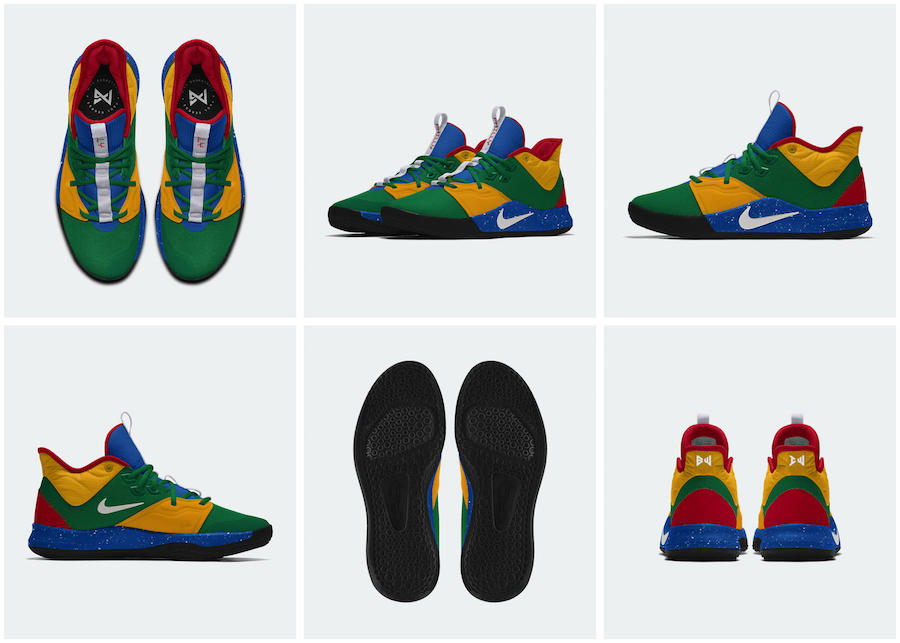 The guard had a multifaceted journey to the league once he graduated college. His shoe tells the story of how he arrived to the NBA after playing with teams in France, Germany and Turkey, each represented by colors in his shoe. As an added touch, he calls out his hometown of Philadelphia on the shoe's tongue.